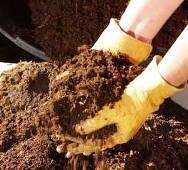 The stink is out of urine, literally and metaphorically, with a growing number of researchers spotting commercial and ecological value in a liquid most people consider waste.
The Indian Institute of Technology Delhi, for instance, is working to harvest this human waste and convert it into fertiliser.
The Delhi government is willing to consider a revenue-share commercial venture selling the phosphates and nitrates in urine.
On the outskirts of Delhi, a little-known non-government organisation, Fountain for Development Research and Action, is laying the ground for the first urine bank.
It has diverted urine from two schools, where it has installed odour-free urinals, into a tank and transferred the run-off to a village nearby for use as fertiliser.
Director Madhab Nayak says the foundation is working towards making farmers aware of its potential as replacement for expensive urea.
"There is no such thing as waste," says Vijayaraghavan M Chariar, assistant professor at the Centre for Rural Development and Technology at IIT.
"Urine consists of a lot of inorganic salts, which produce gases only when mixed with water. It is, in fact, pure fertiliser," he added.
IIT has come up with a cheap, odour-free, urinal which it has successfully tested on campus.
The odour-free urinal combines technology with simple science to translate into a significant water-saving initiative (urine smells only when mixed with water, which this technology eliminates).
Urine is collected through a tank placed underground, harvested and used as liquid fertiliser two to three metres below the ground on a five-acre field on campus, said Chariar, who can talk animatedly about this human waste and how its poor treatment alone has led to sanitation problems.