United Spirits Ltd (USL), flagship spirits company of the UB Group, has finally decided on foreign currency convertible bonds (FCCBs) to raise as much as $225 million (Rs 1,190 crore). The plan is to raise up to $175 million, plus an over-allotment option of $50 million.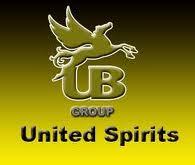 One of the top three spirits companies globally, it is doing this to deleverage the balance sheet, which has a debt to equity ratio of 1.7, under a debt of close to Rs 7,000 crore (Rs 70 billion). Standard Chartered Bank, Rabo Bank and DBS Bank have been mandated for this issue which is expected during early 2012.

This step, as and when it happens, will be the fourth major step USL will be taking after its 2007 acquisition of Scottish whisky major Whyte & Mackay (W&M) for $1.2 billion in a highly leveraged deal.

It had since been working on reducing leverage and during the past two years raised a total of Rs 2,715 crore (Rs 27.15 billion) by way of part-sale of treasury stock and then through a qualified institutional placement during 2009. Then, in July this year, it went on to refinance £370 million of the debt it had raised to finance the acquisition of W&M.

USLs had examined various instruments before deciding on FCCBs, including a move to encash on the 8.5-million treasury shares and also through the private equity route.

According to senior officials of the group, the company will benefit, as "the interest outflow will consequently come down and the resultant surplus can be channelled for strengthening operations and taking on a stronger global play".

USL achieved volume sales of just under 114 million cases during FY11, thus becoming the largest distilled spirit marketer in the world in volume terms. The company, which posted a top line of close to Rs 6,500 crore (Rs 65 billion) for 2010-11, now aims to cross the 200
million cases mark in the next five years.
Even as steps are being taken to strengthen its balance sheet and its global portfolio of products, USL is working aggressively to have tighter control over raw material supply. It is working on ways to have as much as 50 per cent control over ENA (extra-neutral alcohol), one of the basic key ingredients in distilling spirits.
"It is a volatile situation. We recently acquired three distilleries which are multi-substrate units and are capable of producing ENA through both molasses and grain. Prior to these moves, nearly 90 per cent of our ENA requirements were from third party-vendors. With these moves, we have reduced our dependence to 65 per cent.
Eventually we want to depend on third-party vendors for only around 50 per cent of our requirements," a senior official of UB Group added.
In addition to these three acquisitions, group officials say they'll start work on a new unit shortly, to cost Rs 150 crore (Rs 1.5 billion). It had spent Rs 350 crore (Rs 3.5 billion) to acquire the three distilleries.
The company will also invest around Rs 350 crore (Rs 3.5 billion) for a glass manufacturing plant at Vijayawada in Andhra Pradesh, which will manufacture around 6,000 tonnes of glass a day.
As part of its global ambitions, USL is also understood to be studying options for further acquisition of global brands. It is understood to be keen on acquiring Teacher's, the globally-renowned Scotch whisky brand.
According to various global reports, Fortune Brands, the company owning Beam Global Spirits & Wines, of which Teacher's is one of the brands, may be up for sale soon.
USL officials add they will be keen to look at many other global brands, along with strategic partners, as part of their offerings in the Indian and other emerging markets.
The stock gained 0.7 per cent on Wednesday on the National Stock Exchange and closed at Rs 610 a share.