Budget provision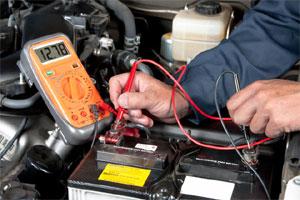 To provide a fillip to the automobile sectors, the lowered excise duty rates have already been continued till December-end, and there were no material changes in the Budget.

The government has extended excise duty concessions beyond June 30 2014 for a period of 6 months up to December 31 2014.

On extension of time period, the excise duty for small cars, motorcycles, scooters, and commercial vehicles reduced to 8% from 12%; for SUVs reduced to 24% from 30%; and for large and mid-segment cars reduced to 24/20% from 27/24%.

Stocks to watch

Amara Raja Batteries, Exide Inds

Outlook

Storage Battery industry demand growth linked-up with growth in automobile industry.

Though there were not many direct aspects from the Budget relevant to the Indian automobile sector, there were several important angles one should ponder upon to gauge the indirect benefits.

Among some indirect positives-Higher disposable income on the back tax exemption from Rs 200,000 to Rs 250,000.

The quantum of benefit would range between Rs 10,000-35,000 per annum, depending on the gross income level and ownership of a residential asset, would be a big driver for personal mobility segments like two-wheelers and low-priced passenger cars.

The government's thrust on a manufacturing revival, with a focus on SMEs, along with an overall investment cycle revival in agriculture and industrials, will have a positive impact on personal mobility segments, despite its large effect on mass job creation.

Increase in agriculture spending will benefit two-wheelers, tractor sales and to some extent passenger vehicles segment.
Powered by

Please click here for the Complete Coverage of Budget 2014 -15