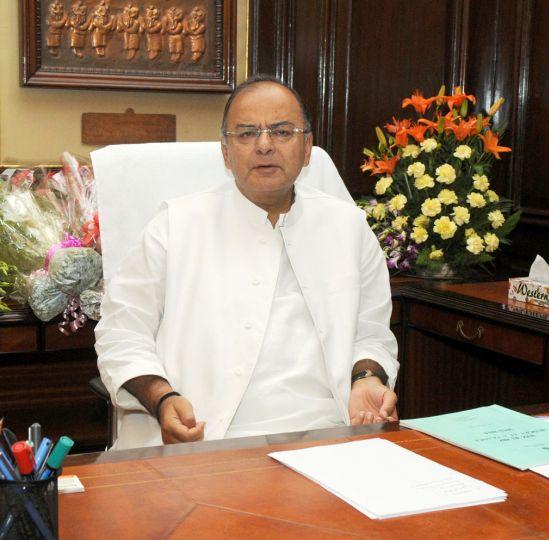 Finance Minister Arun Jaitley will be presenting his maiden Budget on July 10. Be it aam aadmi or India Inc, all have high hopes from the Budget.
Here's a look at Jaitley's hectic schedule on the big day.
9 am: Jaitley will reach the North Block.
9:15 am: He will pose for the camera with the Budget bag.
10 am: Jaitley will leave for Rashtrapathi Bhavan to brief President Pranab Mukherjee on the presentation of the Budget and also to seek his permission.
10:30 am: Jailtey will reach parliament house room number 9 - the prime minister's office - where the Union Cabinet meeting will be held. He will give a gist of the Budget to the Cabinet where Prime Minister Narendra Modi will also be present.
10:55 am: Jaitley accompanied by M Venkaiah Naidu, Parliamentary Affairs Minister, will reach Lok Sabha after the Union Cabinet meet.
11 am: Speaker of Lok Sabha Sumitra Mahajan will announce the resumption of Parliament session, and ask Arun Jaitley to present his Budget.
Before this the Lok Sabha secretariat will ensure that there are sufficient water and also a podium for Jaitley to speak.
There will be a special mike which will be attached to the kurta jacket of Jaitley.
1 pm: Jaitley will lay a copy of the Union Budget in Rajya Sabha with the permission of the Chair.
3 pm: Jaitley will give interviews to Doordharshan and other news agencies.
4:30 pm onwards Jaitley will speak to English, Hindi and Punjabi TV news channels for 15 minutes each.
8 pm: Jaitley to join a dinner, a thanks giving to the officials of Union Ministry of Finance.
Please click here for the Complete Coverage of Budget 2014 -15