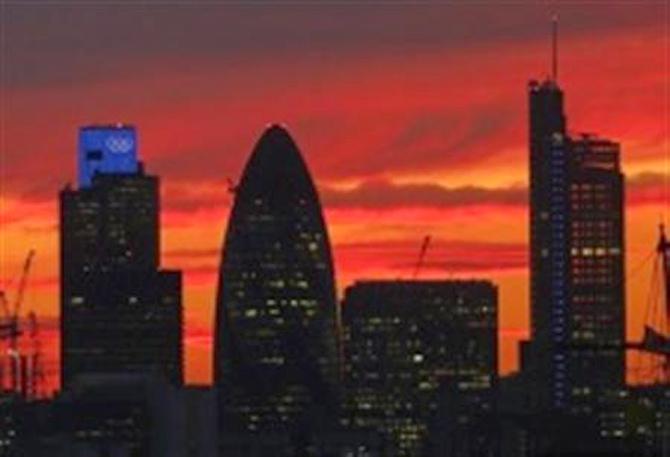 UK visas may be auctioned off to overseas millionaires or "sold" in exchange for donations to hospitals and universities under new government proposals, a media report said.
The proposals, which will be published next month, will form part of a report from the Government's Migration Advisory Committee, a report in The Times said.
Professor Sir David Metcalf, chairman of the committee, said that it was time for Britain to think a little bit more creatively about the operation of the investor visa route into the country.
"It may very well be that we should be auctioning some of these slots," he was quoted as saying by the daily.
"There should be proper discussion about it. Equally it may very well be that we should be letting people in if they endow a Cambridge college, a major teaching hospital or the London School of Economics with 10 million pounds," he said.
Wealthy foreigners would make offers for a proportion of so-called investor visas, which allow them and their families to live in Britain indefinitely, the report said.
A second option to be outlined in the report is to offer the visas to millionaires who are willing to endow good causes, such as universities, colleges and hospitals, it said.
The ideas are to be put forward amid concern that the existing investor visa route is not working to the country's economic advantage and has become a "cheap" way for many wealthy Russians and Chinese to remain indefinitely.
Investments of 1 million pounds, 5 million pounds or 10 million pounds can be made in gilts, or government bonds, or in British businesses in return for permission to apply for permanent residence in five, three or two years respectively.
Applicants can then seek UK citizenship. The gilts can later be sold, meaning that the arrangement is effectively a loan, MPs have been told. Yet critics say that the proposed new system would be absurd for offering visas for sale without any long-term investment, the report said.
Members of the committee have spent months looking at the route under which 530 investor visas were issued, together with 1,038 visas for their dependants, in the year to the second quarter of 2013.
Since 2008 rich Russians, Chinese and Americans have topped the applications list. The committee's options are likely to be controversial as they will be seen as auctioning indefinite leave to remain, which frequently leads to migrants being granted citizenship.
Indian-origin MP Keith Vaz, chairman of the Home Affairs committee, said that it was time for a full examination of how the investor visa route was being used as a way of getting a British passport without the country really benefiting.