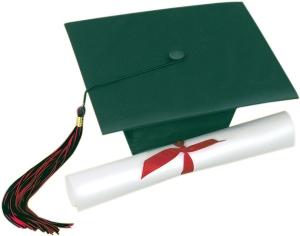 In a first, an Indian state university -- University of Pune -- which went international two years ago, may have to relocate or rework its international strategy.

Following a relatively muted response from the student community, the University of Pune, in Ras al Khaimah, United Arab Emirates, is set to do some soul searching and examine areas where it went wrong.

The University which did not admit students in September 2010, when Dubai begins its academic year, says it needs to conduct a  strengths, weaknesses, opportunities and threats analysis and evaluate its future plans.

"We are taking a review of the entire situation. Last year we did not admit any students. We believe recession may have impacted the admissions. We would be looking at what needs to be done for our partnership  in the UAE to be successful and beneficial," said Dr Captain, C M Chitale, Head of Department of Management Science, UoP.

Chitale who is also looking at the RAK campus said he is visiting RAK this week to meet the partners and review the university's strategy.

According to UoP officials at RAK, it is RAK's isolated location that is playing the spoil sport.

"Unlike Dubai, RAK is isolated. We thought it would be a peaceful place for students to study but the idea has not clicked very well. Students do not find the place as interesting as Dubai, may be," said an official from UoP, RAK campus, on the condition of anonymity.

UoP has 34 students who are pursuing master of business administration and executive MBA in RAK.

Even if the university decides to relocate its RAK campus, its the students, it's partner said shall be able to complete their education on the campus.

"All the admitted students will finish their respective programme on time, as per the academic schedule and guidelines of the university," Dragana Symons, administration manager, Edulink Consultants told Business Standard in an emailed response.

UoP, tied up with Edulink Consultants, a Dubai-based education consultancy firm, to set up its presence in RAK.

Edulink also helped the establishment of Middlesex University Dubai campus in 2005,
through their sister concern Middlesex Associates FZ LLC.
UoP went international in 2009, under the leadership of Dr Narendra Jadhav, the then Vice Chancellor of the University. Jadhav is presently serving as Member, Planning Commission.
UoP has a five star rating, the highest grade, from the National Assessment and Accreditation Council of India and was also honoured by the University Grants Commission as a University with Potential for Excellence.
According to university's website, it is offering postgraduate programmes in MBA, and Executive MBA. It is also offering postgraduate diploma in financial services, hospital management, materials and logistics management and marketing management.
UAE is said to be the largest importer of International Branch Campuses in the world. Over half-a-dozen Indian education institutions  have set up branch campuses in Dubai.
These include: Institute of Management Technology, Ghaziabad, SP Jain Institute of Management and Research, Birla Institute of Technology and Science , Pilani, Manipal University, Vellore Institute of Technology University, National Law School of India and Mahatma Gandhi University. 
In the past, US' George Mason University which opened a campus in RAK in 2006 shut operations in 2009. Last year, Michigan State University's  branch campus terminated its services in Dubai after setting up a campus in 2008.
SWOT ANALYSIS
UoP says recession may have impacted admissions

University officials to meet in Dubai this week and rework strategy

Over half-a-dozen Indian education institutions have set up campuses in Dubai

34 students enrolled already would be able to complete their course