Diversified business house Trident Group would become the first corporate to use Aadhaar Payment Bridge (APB) for disbursal of salaries to its employees.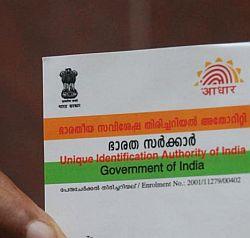 "The Trident Group would launch the facility of Aadhaar-linked disbursal of salaries of its employees on Monday at Yojana Bhawan in the capital," a source in the know of the development said.

The facility would be launched in the presence of Planning Commission Deputy Chairman Montek Singh Ahluwalia and Unique Identification Authority of India (UIDAI) Chairman Nandan Nilekani.

Trident is the diversified business group which is into many sectors including chemical, paper, energy, information technology and textile. The group has an employee head-count of 10,000 people according to information provide on its official website.

APB is a system that facilitates seamless transfer of payments to Aadhaar Enabled Bank Account (AEBA). It is a payment gateway platform
created by National Payments Corporation of India.
The APB was used for the first time on 1 January 2013, when Direct Benefit Transfer was launched by central government for disbursal of entitlements.
Aadhaar numbers leveraged implementation of several central and state government programmes, including 28 Direct Benefit Transfer (DBT) schemes for central sector in 121 districts, and DBT for Liquefied Petroleum Gas (DBTL) in 184 districts.
UIDAI issues Aadhaar to residents which a unique number and could be used as proof of address as well as identity by the service provides in public as well as private sector like banks and telecom companies. It has issues as many as 51 crore Aadhaar numbers so far.
As per government data, over four crore Aadhaar numbers holders in the country have linked their bank accounts with Aadhaar to take advantage of the Aadhaar enabled payment services (AEPS).
As many as 156 banks, including a number of co-operative and rural banks, are currently participating on APB platform.