This year however, the on-air ad spendings on the IPL are led by mobile handset makers and not e-commerce entities.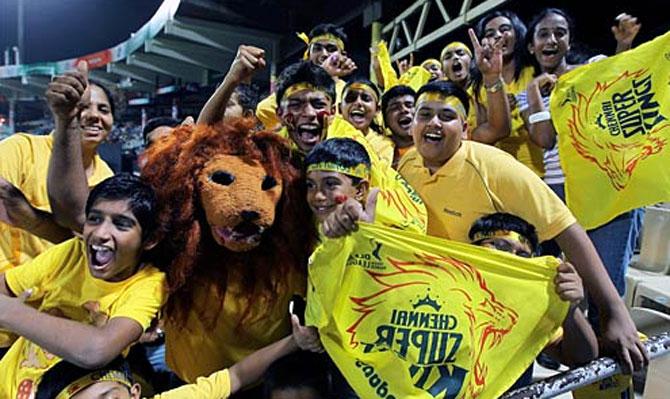 In 2015, e-commerce contributed significantly to the growth in television advertising revenues of around 17 per cent, according to the Ficci-KPMG media and entertainment sector report for 2015.
A large part of these outlays were around cricket, especially the Indian Premier League (IPL), the annual 20-over tournament which airs on the Sony Pictures Network (SPN) channels.

This year however, the on-air ad spendings on the IPL are led by mobile handset makers and not e-commerce entities.
From commanding the largest share of ad spending last year at 20 per cent, this year has seen only a handful of big players investing in ads on the tournament, amounting to 15 per cent of the on-air ad spending.
"The smaller players are dropping out of advertising on the tournament. The outlays on IPL are massive and many of the start-ups have not been able to raise funding. The big players like Amazon, Flipkart and Snapdeal (through Freecharge) continue to advertise on the property, with housing.com the new addition. Among the biggies, Paytm is absent this year," says Rohit Gupta, president, network sales, SPN India.
Last year, IPL made SPN around Rs 1,000 crore in on-air ad revenues, which means e-commerce entities together spent Rs 200 crore in ads on the platform.
This year, the tournament is expected to get Rs 1,100-1,200 crore in advertising and at 15 per cent, e-commerce companies' contribution to the pie could be estimated at Rs 165 to 180 crore.
Analysts and planners agree funding is the main issue, as ad rates in the IPL are huge, even when bought in bulk.
This year, the network sold spots (10 seconds of air time for advertising) at Rs 5.25 to Rs 5.75 lakh each, a rise of 15-20 per cent from 2015. The HD (high-definition) feed has been sold at a premium of Rs 2 lakh per 10 seconds; last year, the rate was almost half.
For example, a company in the financial services and insurance segment has committed a total of Rs 12 crore on the property for 120 seconds of advertising per match, after paying on the lower end of the range.
For many in e-commerce, this scale of spending might not be possible this year. Gupta adds a phase of consolidation is taking place and many e-commerce entities are taking it slow.
Also, while buying the ad spots is expensive, the companies then have to spend on the creative and production aspects, too, and the cost would go higher.
TREADING WITH CAUTION
• E-comm brands in 2015: Cartrade.com, Cardekho.com, Paytm, Cricbuzz.com, Magicbricks.com, Shopclues.com, Amazon.in, Snapdeal, Flipkart, Appdaily
• E-comm brands in 2016: Amazon.in, Housing.com (had advertised online on hotstar in 2015, but not on TV), Flipkart/Myntra, Snapdeal/Freecharge
• Total spends by e-comm on IPL in 2015 : Rs 200 cr (approx)
• Total spends by e-comm on IPL in 2016: Rs 165-180 cr (approx)
Photograph: PTI