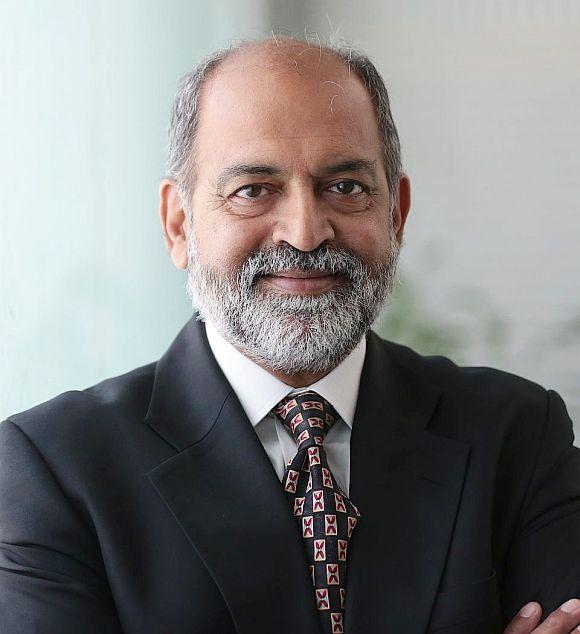 Adil Zainulbhai. Photograph: Kind Courtesy, McKinsey
Adil Zainulbhai may have retired as the chairman of McKinsey India in 2012 but his life seems to be only gathering pace.
For starters, the Mumbai resident stayed on at the firm as a senior advisor. Since 2013, he has steadily found a place on the boards of several important companies: conglomerate Reliance Industries, drug maker Cipla, media powerhouse Network18 and engineering giant Larsen & Toubro.
Roles as advisor or director at various not-for-profit trusts keep him on his toes. And most recently, the consultant became the first name from the corporate world to be officially roped in by Prime Minister Narendra Modi to help his government.
The announcement came a day after the ruling Bharatiya Janata Party suffered electoral reverses in some states as the blatantly communal campaign of some of its leaders badly boomeranged.
The political message was not lost on people: the first technocrat appointed by Prime Minister Modi was a Muslim.
As chairman of the Quality Council of India, or QCI, for the next three years, Zainulbhai will be required to assist in Modi's plan, Make in India, to boost manufacturing.
QCI is an autonomous body jointly formed in 1997 by the Department of Industrial Policy and Promotion and key industry associations.
It runs the national accreditation structure and gives accreditation in the fields of education, health and quality promotion.
Evidently, Zainulbhai has ideas on how to improve upon the work of his predecessors. "We will have to do more to imbibe the quality culture in Indian manufacturing," Zainulbhai told The Indian Express.
Under him, QCI is expected to make more quality benchmarks in manufacturing and examine service sectors more actively. Zainulbhai was travelling and couldn't participate in the story.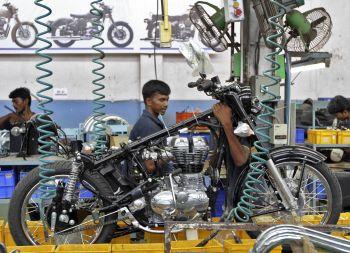 The consultant has had a strong interest in these areas. Profiles on different websites note that besides private companies and multinationals, he has been working with senior government officials and helping improve efficiency and effectiveness of public-sector units.
In 2012, he authored a research paper on the promise of India's manufacturing sector, exploring how the combination of rocketing domestic demand and the multinationals' desire to diversify their manufacturing footprint offered local product makers a once-in-a-generation opportunity to emerge from the shadow of the country's services sector.
He also co-edited Reimagining India, a compilation of essays by 65 thinkers on the challenges and opportunities in India.
Zainulbhai studied mechanical engineering at IIT-Bombay in the 1970s, during which time he also organised the popular annual festival, Mood Indigo.
Next, he went to HarvardBusinessSchool, studying for a management degree in the same classroom as HP CEO Meg Whitman and the former head of Enron, Jeffrey Skilling.
He is now on IIT's advisory board and is president of HarvardBusinessSchool' alumni association in India.
Soon after his stint at the Harvard, Zainulbhai worked with McKinsey in the United States between 1979 and 2004, where he headed the Washington office and started the Minneapolis office.
A decade ago, he returned to Mumbai to help expand the consultancy's presence in India, steering it through challenges that some reports describe as the "Indian summer".
While his ties with McKinsey have lasted 35 years, another link appears to have been cut off. According to The Billionaire's Apprentice by Anita Raghavan, Zainulbhai had once been a protege of Rajat Gupta, the first foreign-born head of McKinsey & Co who was convicted in 2012 for securities fraud while serving on the board of Goldman Sachs.
In more than three decades of consulting, he has counselled the CEOs of large companies in various industries, including infrastructure, metals and mining, financial services and pharmaceuticals.
Now, he is part of the board of four companies. Zainulbhai joined as an independent director in Reliance Industries in December 2013, L&T in May and Cipla and Network18 in July this year.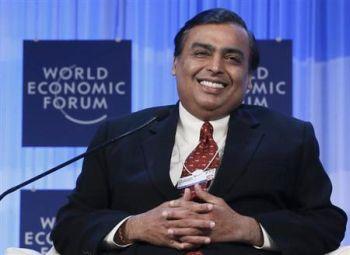 Unsurprisingly, he has the endorsement of influential people. While naming him to the board, Reliance Industries Chairman Mukesh Ambani said Zainulbhai is "undoubtedly one of the finest consulting minds in the world".
His appointment was cheered by many on social media. Former The Indian Express editor Shekhar Gupta, a friend of Zainulbhai, described him in a tweet as a "constructive problem-solver".
His own presence on the microblogging site is negligible, with just three entries so far.
Like his latest appointer, the new QCI chief seems to relish public speaking. He is known to be in the thick of any discussion, making witty conversation often peppered with anecdotes.
He speaks routinely at important Indian and international forums, such as those of the Confederation of Indian Industry, Federation of Indian Chambers of Commerce and Industry, National Association of Software and Services Companies and World Economic Forum.
Despite a busy schedule, he is said to make time for not-for-profit commitments. "The significant stay abroad adds tremendous value to his work," says Abbas Master, CEO of Saifee Burhani Upliftment Trust, of which Zainulbhai is a trustee.
The Dawoodi Bohra-backed group is redeveloping Bhendi Bazaar. "He knows how things work here and elsewhere."
During the project's founding five years ago, for instance, he called urban planners, architects and developers from India and abroad to discuss ways to revamp the neighbourhood.
The one-million-strong industrious community of Bohras, which reportedly generates GDP of $4 billion and enjoys nearly 100 per cent literacy, counts him among its prominent faces.
Zainulbhai enjoys sailing with friends, among them Sanjay Nayar of KKR India, and going on skiing trips with his wife, Makduda, and four sons. His love for food and gizmos is known too.
Huzaifa Khorakiwala, CEO of Wockhardt Foundation, says the IITian helped bring technology into its healthcare initiatives. He is especially interested in rural healthcare, likely because one of his sons also works for the same cause in Africa.
As part of the foundation's advisory board, he suggested that its mobile vans should capture photos and patient data that can be pulled up during future visits. The idea is doing well, says Khorakiwala.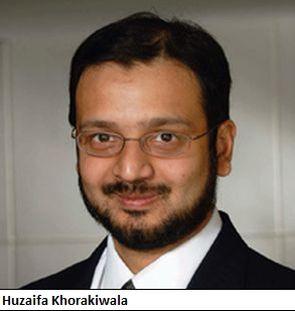 He is also on the board of other medical organisations including Health Management and Research Institute which was founded to provide health services at subsidised charges.
Both Master and Khorakiwala acknowledge Zainulbhai's networking and people skills. "He has an amazing network of people and they can help get things done," says Master.
And now he will be required to give shape to Prime Minister Modi's plans to revive industry.
Zainulbhai has often talked about the scepticism around the country's growth prospects. "There was mounting frustration about India's potential and whether it would ever reach there. But at the same time, the underlying strengths and opportunities were fantastic," he observed in a panel discussion last year.
"When you look at the development of a country and improving the lives of a billion-plus people, you can't do that in a quarter or a year or a five-year period. But over a 10-15 year period, you can actually change many things."
It will be interesting to see whether the beginnings of change manifest in his three years at QCI's helm.