The Indian Railway Station Development Corporation is now looking to modernise 90 stations across the country.
Twesh Mishra reports.
The Indian Railway Station Development Corporation (IRSDC) is now looking to modernise 90 stations across the country. This is in addition to the work it is carrying out at 60 stations, where it is keen to take in private partners for facility management.
Modernisation of the Habibganj (Madhya Pradesh) and Gandhinagar (Gujarat) railway stations has been completed and the new passenger amenities are operational.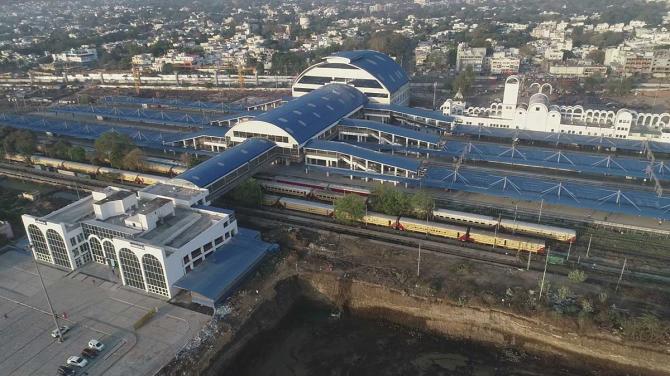 Sanjeev Kumar Lohia, IRSDC managing director and chief executive officer, said, "The new facilities at the Habibganj and Gandhinagar stations are operational and available to passengers. Work has been completed there, and likely to be dedicated to the nation soon."
Another station that IRSDC has been developing is Brijwasan in New Delhi. Work there had slowed down because of the pandemic.
"Brijwasan station project has been awarded on the engineering, procurement and construction mode. There has been some delay because of the pandemic. Work had begun, but it had to be stopped," Lohia said.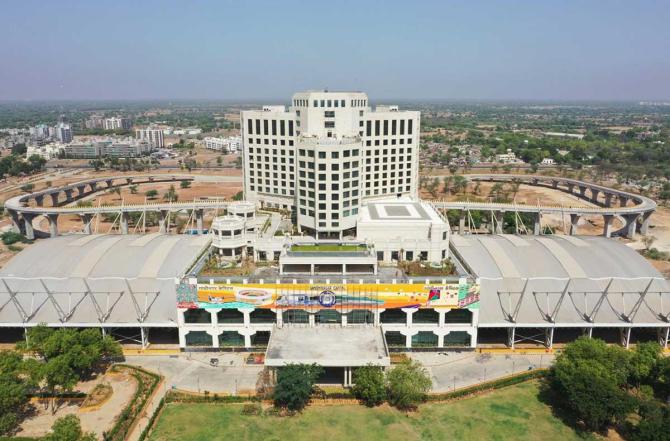 IRSDC is a special purpose vehicle that is the nodal agency for the entire station development programme. It has been granted the status of zonal railway for approving plans.
Sixty stations entrusted to IRSDC are at various stages of tendering.
According to Lohia, the IRSDC would want to take up more stations for redevelopment.
"We are working on 90 more stations for standalone facility management on public-private partnership mode. These would be entrusted to IRSDC by the Railway Board and we want to focus on low-cost, high-impact services, and passenger amenities there," he said.
A new standalone facility management vertical is also operational within the IRSDC.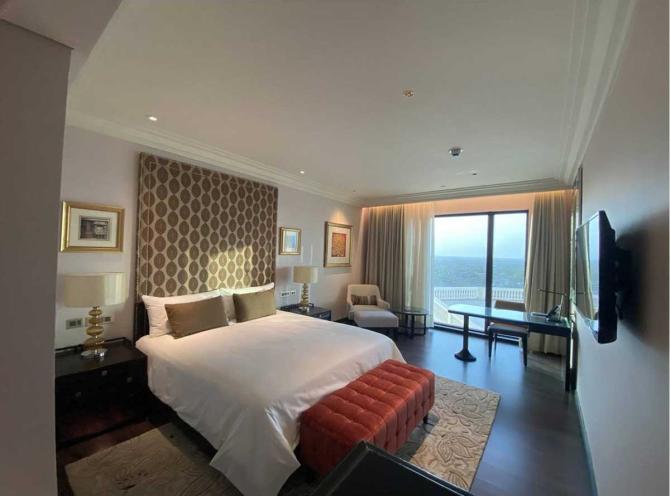 Railway stations in Pune, Secunderabad, Bengaluru, Anand Vihar and Chandigarh are being operated and managed by IRSDC.
Among the passenger facilities offered there are dissemination of generic medicines through Dawa dost kiosks.
"A further evolved version of this, where a doctor is also there, has been started at the Secunderabad station," Lohia said.
Health parameters can also be checked at very nominal charges at the kiosks.
Fit India squat machines and mobile charging lockers are also operational at the stations.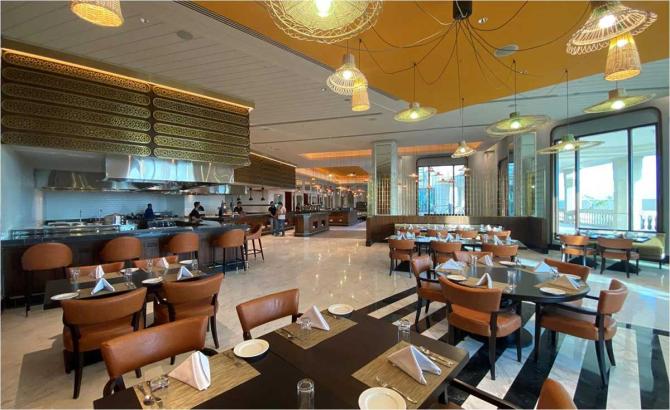 American food court brand HMS has also been roped in for service.
Highlighting an operational shift at these stations, Lohia said, "We have progressed from periodic cleaning to targeted cleaning of the station premises. In the future, artificial intelligence will also be used to assess passenger footfalls and augmentation of related amenities."
Feature Presentation: Ashish Narsale/Rediff.com