Okay, today the curtains are going to come down on the 2010 Cannes Advertising Festival. It's been a week of stimulating seminars, inspiring award shows, long walks and delectable foi gras.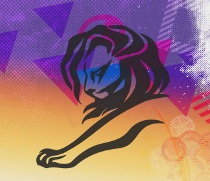 In the morning, I rushed to the Palais to see the integrated shortlists. (The exhibition doors are open only till 4 pm on the last day.) I didn't see a clear winner. It has been that kind of a year. Last year, there was hype around Obama and 'The best job in the world'.
However, the pieces of work that have been picking up metals across categories are Gatorade's Replay, Nike's Chalkbot, Canon's photochain.
What I am going to do today for you is to put in perspective all that I saw at Cannes in simple theories.
Theory 1: Small, independent agencies are winning big. Happiness Brussels won a Grand Prix in design lions for the Toyota IQ font work. Anamoly, New York, won a Grand Prix for their Be Stupid campaign in outdoor lions. Taproot Mumbai picked up gold for Conquerer in press lions.
Theory 2: The days of long-running campaigns are over. You keep the brand essence, but do new campaigns or projects every year, or every season as the case may be.
So, you have Whopper Freak Out, then you had, Whopper Sacrifice, Whopper Virgins, and this year they won for Whopper Face.
Theory 3: Closely connected to the above theory, today it's no more about what you want to tell the consumers. It's about what you do or how you engage the consumers in a conversation. All the campaigns we see at Cannes and get applauded are what we, very casually, call activation ideas.
Theory 4: It's possible to have a show without the dirty politics we have in India. Of course, egos will be at stake but we need to sit professionally and arrive at a system that works smoothly. Maybe the Cannes guys should take over.
Theory 5: Any piece of work can be entered in any category. I believe this is one flaw in the Cannes awards system. You see the same work, again and again, in most categories. For example, the Volkswagon's Fun theory is actually a promo idea or a media idea, but because you are going to film the event anyway, you might as well enter it in film. And, if you put the film on Youtube, why not enter it in cyber as well? Who knows where your lion is sitting?
Theory 6: Clients/consumers are way ahead of advertising agencies on technology. Creatives need to stop feeling scared of 'it' and start looking at 'it' like Photoshop. It's just a tool. Nike Chalkbot is an idea first. I have another sub-theory: think of an idea that seems impossible to execute, then go ahead and find a way to execute it.
Now we will take a short commercial break, so I can quickly run through the final awards night.
India won a solitary silver in the film lions category. It was Ogilvy's two domestic violence films for their client, Breakthrough. Based on true stories that people had sent, the film shows people ringing the doorbells of houses from where they hear violence. The door bell literally stops the fight and at the same time, also makes the offender-husband realise he has been caught. The idea is brilliant. The direction, as always by Buddy, as he is known to the industry, is brilliant. The film craft Grand Prix was won by DDB London for The Gift, for their client, Philips. A three and a half-minute film that shows every aspect of craft. You have to see it to appreciate it.
The film Grand Prix was won by 'The man your man could smell like' by W+K Portland and shot by Tom Kuntz of MJZ Los Angeles. The jury, I feel, voted for hype. But according to the jury chairman, Mark Tutsel, here was an ad that woke up a sleeping brand.
The Integrated Grand Prix was won by Nike's Chalkbot created by W+K Portland. It's really an awesome idea. A machine (chalkbot) was invented so that the messages fans send through Twitter and other websites are printed on the road the cyclists race for the Tour De France.
The Titanium gold went to Forsman and Brothers, Sweden, for IKEA's 'Facebook Showroom'. The manager of the showroom uploaded pictures and the first one to tag their name on a piece of furniture gets that piece of furniture.
The Advertiser of the Year was given to Unilever. Kevin Wood took the award and told the audience his wishes: "I wish creativity to be in the centre of everything. I wish people stop talking of innovation and start doing it."
The Grand Prix for good was given to the anti-knife campaign by Abbott Mead Vickers BBDO, London. Twenty-one films with 10 different endings demonstrate the dangers of carrying weapons amongst teenagers.
The CEO of the festival declared there would be one new category next year, one combining effectiveness and creativity. Weird to me: what have they been awarding so far? Ineffectiveness awards?
And, that they would think of a new baseline instead of the current International Advertising Festival. This makes sense because it's not just advertising anymore.
Which brings me to the last theory:
Theory 7: The industry I joined is not the industry that is paying me today.
So, anyone who has been sleeping at the airport, wake up, you have missed the bus.
The writer is National Creative Director, Publicis India