The online photo sharing space is in for a dogfight between Yahoo!'s Flickr and Google-promoted Picasa.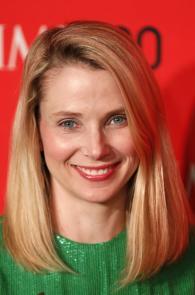 Yahoo! fired the first salvo when Flickr revamped its look and feel, while offering each user one terabyte of free storage space.

It also launched a new Android app for phones and tablets in 10 languages.

In a statement, Yahoo! touted it as "a lifetime of photos all in one place". One terabyte of storage would mean room for 537,731 photos in full original quality, the company said.

Yahoo! chief executive officer Marissa Mayer described the new service at a New York press event as "heart-stoppingly beautiful".

Photos will be uploaded in full resolution, she said. "When you upload [and] share your photos, you don't lose any fidelity."

The new Flickr lets users save video clips up to three minutes long. The site now comes with a re-designed interface both in photo browsing and in search.

The new look does away with words and comes with large photographs bounded by black margin.

Indicating that the Yahoo! management was in a mood to revamp its eight-year-old acquisition, Mayer said: "Flickr was awesome once, and it languished. We are going to make it awesome again."

Interestingly, the updated app is very close to the iPhone app that Yahoo! launched in December in which it maintains "your photos' original quality. So every image you take, edit, share, or view on your phone or tablet looks spectacular."

Many industry watchers feel the move to give away one terabyte of storage space to each Flickr user would do to photo-sharing space what Google did to email by offering 10GB
of storage.
This strategy had given Google's Gmail a major fillip in the email space, helping it elbow out competitors like Yahoo! and Hotmail.
Mayer, in her 13-year stint at Google, was said to be one of the masterminds behind that strategy.
"It will be interesting to watch how Google to responds to Flickr's move," says Prasanto K Roy, editorial adviser, CyberMedia, and a tech buff. Roy adds the photo-sharing space does not have a clear market leader, with Flickr having its share of dedicated users.
The move is likely to start a fight for market leadership position among Yahoo! and Google, with Microsoft looking at this space very closely.
Analysts feel the proliferation of smartphone use in emerging economies like China and India is likely to propel the use of photo-sharing sites. However, none of the players seem to have complete visibility on a business model to monetise this space, they add.
Not satisfied with 1 terabyte? Those who need more can purchase another terabyte of storage for $499.99 (Rs 27,700) per year, according to Flickr's updated FAQ.
Mayer has also confirmed that the updates mean the end of Flickr Pro. "We didn't want to have Flickr Pro anymore" as everyone can create professional-level photos with today's camera technology, she said.
However, users could access advertisement-free Flickr by paying $49.95 for a year. But it was not very clear on how existing Flickr Pro users will migrate to the new service.
Now, over to Google to pick up the gauntlet in the photo sharing space.