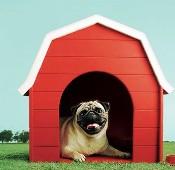 Vodafone chief Vittorio Colao has asserted that he will not be forced to offload the telecom giant's minority stakes in four mobile phone operators worldwide including that in India's Bharti Airtel.
His comments come little over a week after Vodafone sold its entire 3.2 per cent shareholding in China Mobile Ltd for about 4.3 billion pounds.
"What we are saying to investors is but frankly to the whole world is Vodafone will not be or at least Vittorio Colao does not want to be a forced seller," Colao told the Financial Times about the company's minority stakes in four telecom operators.
According to the daily, Colao insisted that stake sale in China Mobile was not done in response to investor pressure and has also called on shareholders to be patient about other possible disposals.
Besides a 4.4 per cent stake in Bharti Airtel, the British entity has 45 per cent shareholding in US-based Verizon Wireless, 25 per cent stake in Poland's Polkomtel and a 44 per cent stake in French firm SFR.
Last week, Vodafone had said that its stakes in other mobile phone operators would be held separately by a different unit as part of its organisational restructuring efforts.
Colao, CFO Andy Halford and strategy and business development director Warren Finegold would be responsible for the separate unit.
"With Colao focused on developing Vodafone's businesses in Europe, sub-Saharan Africa and India, Vodafone is willing to sell controlled assets in Egypt and New Zealand, and a joint venture in Australia," the Financial Times noted.