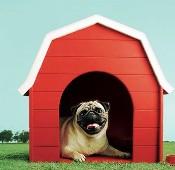 Telecom major Vodafone India said on Tuesday its revenue has grown 13.3 per cent to Rs 17,580 crore (Rs 175.8 billion) for the six months ended September 30, 2012.

Vodafone India revenues, which includes standalone, its subsidiaries and proportionate consolidation of Indus Towers (42 per cent), stood at Rs 15,510 crore (Rs 155.1 billion) in the same period last year.

The company did not disclose the profit numbers for the first half of 2012-13.

"We achieved a revenue growth of 13.3 per cent. . .We have been able to improve our operational profit margin to 28.4 per cent as a result of our increasing operating efficiency based on scale and lower customer acquisition cost," Vodafone India managing director and chief executive officer Marten Pieters told reporters in New Delhi.

He added that while revenue growth has been impacted by some of the regulatory measures, lower customer acquisition cost has been a positive for the finances of the industry, which is already battling high operational costs and lower returns.

British telecom giant Vodafone Group reported a dip of 0.4 per cent in global organic service revenue as earnings from southern Europe fell 9.8 per cent.

Africa, West Asia and Asia Pacific (AMAP -- including India) grew 5.2 per cent, while North Europe grew 1.5 per cent.

India service revenue rose by 13.5 per cent, driven by a 5.3 per cent increase in the customer base, strong growth in incoming and outgoing mobile voice minutes and two per cent growth in the effective outgoing rate per minute.

Vodafone India's capex was lower at Rs 1,700 crore (Rs 17 billion) in the April-September 2012 period compared to Rs 2,430 crore (Rs 24.3 billion) in the same period last year due to economic slowdown and uncertain regulatory outlook.

The company registered 39 per cent growth in operating free cash flow at Rs 3,380 crore (Rs 33.8 billion) as compared to Rs 2,430 crore (Rs 24.3 billion) in the same period last year.

While there has been a drop in minutes (182 billion in Q2 against 188 billion in Q1) due to decline in subscribers and seasonality in Q2, Average Revenue per Minute remained stable at 44 paise driven by prudent pricing in first half.

Though Pieters declined to make specific comments on the ongoing 2G
auction, he said driven by the outcome of the auction and licence extension, "there will be a lot of clarity" in the regulatory environment going forward.
"In the last few months we have seen a lot of decisions being made by the government, which is good. But a lot more needs to be done," he added.
Talking about one-time spectrum fee, Pieters said the government needs to create a level playing field between private operators and state-run entities -- Bharat Sanchar Nigam Limited and Mahanagar Telephone Nigam Limited.
"BSNL and MTNL have a lot of spectrum and they dont use it very efficiently. Also, if I have to pay thousands of crores in spectrum fee, while the competitor doesn't, to me that's not level playing field. There have to be same rules," he added.
Asked about its initial public offer, Pieters said the company remains committed to bringing out the initial offering.
"We are very serious about the IPO. . .but its difficult to have an IPO in a situation where there is regulatory uncertainty around spectrum allocation, pricing and for us specifically licence extension. Once there is clarity, we will see," he said.
Vodafone Group has also decided against making about Rs 12,000 crore (Rs 120 billion) worth of provision for the tax it may have to pay under the retrospective changes brought into taxation laws.
"Should further demand for taxation be received by Vodafone International Holdings BV's or any member of the Group as a result of the new retrospective legislation, the Group believes it is probable that it will be able to make a successful claim under the BIT (bilateral investment treaty), which will not result in an outflow of economic benefits from the Group," it said.
The Group did not carry a provision for the litigation or in respect of the retrospective legislation at September 30, 2012 or at previous reporting dates, it added.
Vodafone India registered strong growth in data revenues at 12.4 per cent in first half.
The active data customers totalled 32 million, including about 2.1 million 3G data customers as on September 30, 2012.
According to a Vodafone Plc statement, voice revenue from India stood at GBP 1,582 million, while messaging revenue was GBP 74 million, data revenue GBP 168 million and fixed line revenue GBP 9 million during first half.