Barely three weeks after the Supreme Court cancelled 122 telecom licences awarded by former Telecom Minister A Raja in a controversial first-come-first-served policy in January 2008, three companies affected by the verdict announced decisive moves on Tuesday.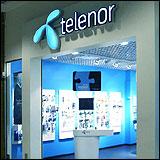 Norwegian telco Telenor decided to bring down the curtain on Uninor, its joint venture with Indian partner Unitech, and start afresh by shifting its existing business to a new 74 per cent majority-owned firm in the country.
The Aditya Birla Group-led Idea took the matter back to the Supreme Court while another beleaguered player, S Tel, which has already seen 42.7 per cent foreign partner Batelco walk out days after the verdict, decided to shut shop and help 3.5 million subscribers switch operators.
Telenor announced it was setting up a new company for its telecom business in India, with a 74 per cent stake.
The company will participate in the upcoming 2G spectrum auction and Telenor plans to approach the FIPB for necessary permissions. It said it would seek to transfer Uninor's business and seamlessly migrate its customers and employees to the new company.
Till such time, Uninor operations would continue as before. However, Unitech said, "The shareholders' agreement cannot be terminated by any party unilaterally."
Meanwhile, Idea filed an application in the Supreme Court, seeking a clarification on the order cancelling its licences.
S Tel promoter C Sivasankaran said, "We are following the Supreme Court order and helping our customers port out." Asked whether the company would bid in the spectrum auction, he said, "We surely will, depending on the terms and conditions."