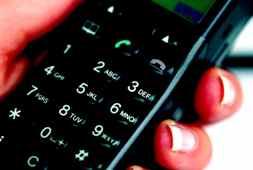 The financial metrics of the unlisted Tata Teleservices, telecom venture between the Tatas and Japanese telecom major DoCoMo, continued to deteriorate in fiscal 2013, with its net worth completely eroded for the first time.

The net worth has turned negative at Rs 1,863 crore (Rs 18.63 billion) as against a positive Rs 2,996 crore (Rs 29.96 billion) last year, thus worrying the company's bankers.

The company made a net loss of Rs 4,858 crore (Rs 48.58 billion) in the year ended March this year while the total operating income was Rs 10,799 crore (Rs 107.99 billion) in the period, according to figures sourced from bankers and the ministry of corporate affairs.

Debt rose to Rs 23,491 crore (Rs 234.91 billion) for the fiscal ended March this year as against Rs 19,299 crore (Rs 192.99 billion) of the previous year and the company paid Rs 2,173 crore (Rs 21.73 billion) as interest to banks.

In fiscal 2012, its net loss was Rs 4,228 crore (Rs 42.28 billion) on a total operating income of Rs 10,002 crore (Rs 100.02 billion).

As of March this year, its contingent liabilities were Rs 3,377 crore as the company fought a number of court cases with the government and rivals.



Bankers say TTSL's weak performance is due to increased competition in the wireless telephony industry and a fall in its CDMA-technology based revenues.

This, along with high finance costs, has contributed to the increased losses and increased the company's financial risk, bankers say.

But its rival Idea Cellular made a profit of Rs 818 crore (Rs 8.18 billion) while Bharti made a profit of Rs 5,096 crore (Rs 50.96 billion)
in the same year.
With the March 2014 deadline to buy out the 26 per cent stake of DoCoMo nearing, bankers say the company is expediting talks with a number of rivals to merge its operations.
TTSL was reportedly in talks with the Norway-based Telenor to merge its operations once the government would come out with guidelines on mergers & acquisitions between telecom companies.
An email sent to Tata Teleservices did not elicit any response till the time of going to press.
In the past five years, the Tata group has invested equity capital of around Rs 3,250 crore (Rs 32.5 billion) in Tata Teleservices.
In fact, in order to expedite the merger, Telenor had appointed Citibank and the Tatas had roped in Lazard to study all options for their telecom business.
But no decision has been taken so far.
Tata Teleservices derives technological support from DoCoMo, which, according to the terms of its agreement, has the option to exit by March next year.
The Japanese company did not exercise its right to increase its stake to 33 per cent last year.
Under the agreement, the Tatas are obligated to acquire the shareholding at the same valuation at which they sold in 2007.
That would require a lot of cash.
Therefore, analysts say getting a partner would make immense sense.
The Tatas owned 59.29 per cent stake in TTSL as of March this year while DoCoMo owned another 26 per cent.
Another 4 per cent stake is held by C Sivasankaran who has been unable to find a buyer for the stake till date.
The rest of the stake is held by an assortment of investors.