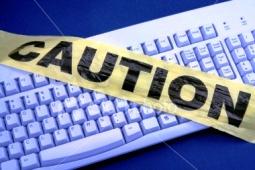 Hackers have broken into computer systems of nearly 2,500 organisations, including those of commercial and government entities worldwide, stealing large amount of confidential data, says a report.
The hacking, which extensively comprised information of 68,000 corporate login credentials and online banking sites, was discovered in late January, according to US-based computer security firm NetWitness.
Analysts at the company have discovered a dangerous new ZeuS botnet (a malicious programme) affecting 75,000 systems in 2,500 organisations around the world, the firm said on Thursday.
The newly-discovered infestation has been dubbed as 'Kneber botnet' after the username linking the infected systems worldwide.
According to the company, the malicious programme gathers login credentials of online financial systems, social networking sites and email systems from infested computers and reports the information to miscreants.
NetWitness noted that this malicious programme was first discovered in January.
"Deeper investigation revealed an extensive compromise of commercial and government systems that included 68,000 corporate login credentials, access to email systems, online banking sites, Facebook, Yahoo, Hotmail and other social networking credentials. . .," the statement said.
NetWitness CEO and former director of the National Cyber Security Division Amit Yoran said that cyber criminals like the Kneber crew target and compromise thousands of government and commercial organisations globally.