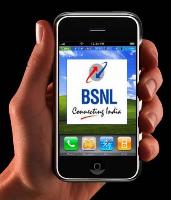 The wireline subscribers of state-run Bharat Sanchar Nigam Ltd can now make long-distance calls from their phone to any fixed line network at local call rates.
BSNL has slashed rates of all such calls from its landline network to the level of local call rates of Rs 0.80-1.20, depending upon the rate plan, with a pulse of three minutes.
The new scheme will be applicable from tomorrow, the company said. Wireline phones include landline as well as WLL.
State-run telecom BSNL and Mahanagar Telephone Nigam Ltd  have about 84 per cent of the wireline market in India, which was 35.77 million at the end of August,
according to the Telecom Regulatory Authority of India.
The wireline subscriber base had been declining over two years.
This facility will be automatically available to all the fixed line customers of all rate plans.
However, the revised call charges will not be applicable to public call offices and for calls to special services (Level-1 services).