Reskilling and online certification are the biggest earners in the Indian online education market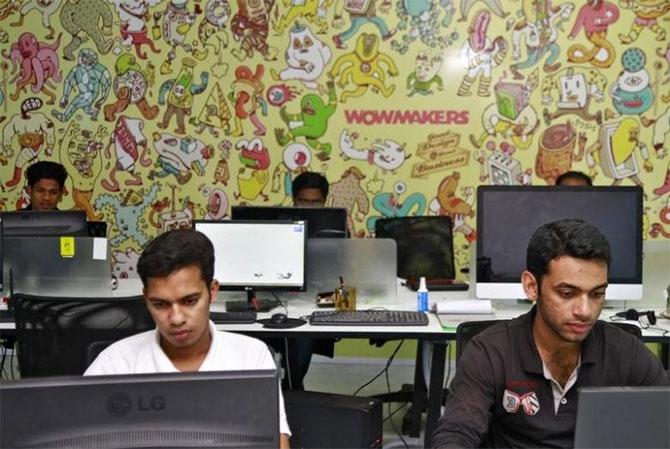 Ethans Tech, a Pune-based start-up that provides training to software engineers, has seen a three-fold growth from people who want to upgrade their skills.
Jatin Miglani, co-founder of Ethans, says, "While global multinationals are keen on reskilling their employees, the response from Indian companies has been rather tepid in recent times. However, small- to mid-size companies are quite keen on training their employees as they cannot afford to hire frequently.
Since information technology (IT) giants can just hire according to requirement, so they don't have the same urgency to train employees."
Reskilling and online certification are the biggest earners in the Indian online education market, with a spending of $93 million in 2016 and expected growth of $463 million by 2021, said a KPMG report last week.
It is no surprise that this category is dominated by IT professionals, with almost 500,000 paid users in 2016, the report mentioned.
While mid- to senior-level professionals tend to go for management courses to hone their leadership skills, people with less than 10 years of experience tend to look for domain specialisation, to add to their skill sets.
"Corporates tend to customise their training for project-specific requirements whereas individual trainees would want to improve their employability, which results in slight cost differences in the final cost borne," said Diwakar Chittora, chief executive of Intellipaat, a professional training institute.
While training institutes with a large base across the country have not seen much change in demand for training in the light of layoff concerns, regional institutes have seen a huge jump in applications over the past year.
While 82 per cent of Indian employers agree on the need to provide lifelong learning for their employees, only 38 per cent said continuous employee education was an organisational priority, according to a 2016 report by Emeritus Institute of Management (EIM).
Ashwin Damera, chief executive of EIM, said this gap is due to the fact that while the need is expressed by the executive management, the training budget is still administered by human-resources teams in most Indian companies. Although there is always a demand for upskilling, the recent news of layoffs across the IT sector has created a surge in certification enrolments, said Damera.
US-based learning solutions provider The Judge Group said, "The present scenario is not a healthy sign, neither for the industry, nor to its people. Overall, less than 10 per cent of companies are investing in reskilling their employees. While, on a priority basis, investment in training has to go up north."
Most IT training companies agree with the KPMG report that while they do offer classroom training, software professionals tend to favour online instructor-led training (ILT) or even e-learning courses that offer them more flexibility in course duration. Online courses from institutes are being made available online.
One of the new trends introduced by e-commerce majors like Flipkart and Amazon has been Bring Your Own Training, said Damera. It allows employees to access any training of their choice to optimise their performance.
This gives employees complete command over what they learn and makes them accountable for their shortcomings. Tata Consultancy Services recently announced that 200,000 of their employees had been reskilled and their Initial Learning Programme (ILP) curriculum for freshers has been revamped.
"The biggest paradigm shift has happened due to change in infrastructure deployment from on-premises to cloud. Demand for technologies like networking has surely gone down but it has increased demand for network professionals who also have virtualisation and cyber security skills," said Mehar Ahluwalia, director of Mercury Solutions, a corporate training services provider.
While technologies like big data, data analytics, cloud, internet of things, artificial intelligence, virtualisation and cyber security are in demand, it is the ability to provide solutions that the industry is looking for.
IBM recently predicted a requirement of three million cyber security professionals in coming years. Specific certifications in DevOps, Microsoft Azure, Tableau, Hadoop, AWS, Python, R programming, AngularJS, DJango and Selenium seem to be the hottest trends.
While certifications can give an idea of a person's knowledge, it is their problem-solving skills that keep them in demand, say experts.
"Differences in salary packages can come about primarily because of experience other than anything else. Unless the employee is from premier institutions of the country, there won't be too much difference in the salary packages because of certifications as long as they know the skills required," says Dinesh Goel, chief executive of recruitment portal Aasaanjobs.
Online reskilling continues to be in demand as employees see them as a ticket to retention and professional growth.
"I completed 12 certifications, which include technical as well as compliance certificates over a six-year career so far. It really helped me switch jobs as they showcase a certain level of skills and ability to learn that the organisations are looking for, beyond just a particular skill set," said Cognizant employee Dushyant Hasija.
Photograph: Sivaram V/Reuters