No longer an in-house task; hiring legal eagles is now becoming norm for M&As, fundraising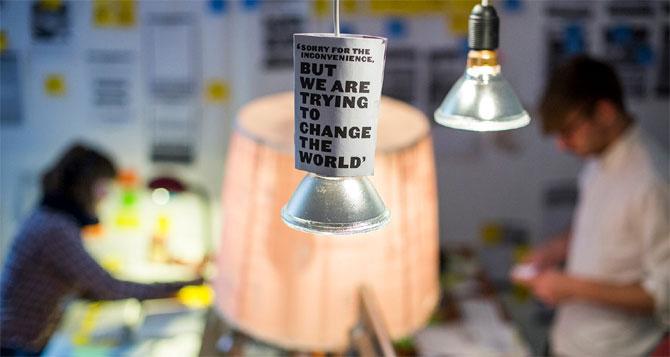 From operating from rented apartments to having offices in prime locations with thousands of employees, start-ups have come a long way in this country.
And, the new-age companies, especially in e-commerce, have learnt a thing or two from traditional businesses. One of these being the way to go about mergers and acquisitions (M&As).
So, start-ups are relying increasingly on prominent merchant bankers, legal companies and tax consultants for this and for raising funds. Experts say this process was till recently a lot more informal.
Law firms that advised start-ups
Khaitan & Co
Flipkart for acquisition of Jabong from Global Fashion Group
Binny Bansal through his financial advisor, Tsai Shen Capital, for an investment by him and Sachin Bansal in Intelligent Interfaces, the business venture of Rahul Yadav, ex-CEO,
Housing.com
Housing.com
for investment by an entity forming part of Softbank in Locon Solutions for $15 million
Zomato Media for investments in Grab a Grub Services and Pickingo Logixpress
J Sagar Associates
Accel Ventures and Mobile Motion Technologies in Accel's investment
Cargowings Madras in the sale of its business to TVS Logistics
Classle Knowledge in an investment by Chennai Angels
Ecom Express and its Promoters in investment by Warburg Pincus
Future Telecommunications in an investment by Chennai Angels
Lawrencedale Agro Processing India for an investment by Aspada Capital Advisors
Ubiquitous Foods in their first round of funding by Kalaari Capital
For instance, when Flipkart in 2014 acquired fashion portal Myntra for almost $300 million, only a few lawyers and chartered accountants were involved. Sources say the deal was done mostly by the founders of the two companies - Sachin Bansal and Binny Bansal from Flipkart's side and Mukesh Bansal from Myntra - talking things out.
Cut to 2016, when Flipkart acquired fashion vertical Jabong last month. A team from Khaitan & Co, one of the biggest law firms in the country, flew down to Delhi and after 72 hours of negotiations, closed the $70 million, all-cash, deal. While Khaitan represented Flipkart, home-grown merchant banker Avendus stepped in for Jabong.
Avendus, where global investment firm KKR bought 70 per cent in November 2015, has been a leading deal maker, of late. Since March, it has done at least eight deals, including M&A and fundraising in the information technology (IT) space.
Much of this was fundraising for start-ups. There was the Bookmyshow Series-C round for $80 million, the Bluestone Series-D for $30 mn, Byju's Series-C for $75 mn and Lenskart's Rs 400 crore (Rs 4 billion).
Avendus did not respond to a questionnaire sent by Business Standard on its role in the Flipkart-Jabong deal. The relevance of all these entities has grown for IT companies, says Viresh Oberoi, chairman of the national e-commerce committee at the Confederation of Indian Industry.
"With consolidation in the sector, you will find the need of such firms increasing far more in this industry, as it is still evolving,'' he said.
Snapdeal, Zomato and Housing.com have all had a battery of deal makers in recent transactions. According to Vineet Shingal, associate partner, corporate & M&A, at Khaitan & Co, part of the team that helped Snapdeal acquire Freecharge for $400 mn and Flipkart bag Jabong, having entities like theirs on board gave confidence to investors.
"For the Flipkart-Jabong deal, we flew to Delhi, camped for three days going through transaction documents, drafting, reviewing. The role of firms like ours has changed and is still evolving. Now, other than protecting the interest of clients, we also have an advisory role in their deals," he said.
Responding to the growth in the sector, Khaitan & Co has a dedicated e-commerce practice group, with lawyers across its offices in Mumbai, Delhi, Kolkata and Bengaluru. The firm has been involved in 50-60 transactions in the recent past in this space.
The need for professional advisors in fund raising is also growing. Unlike earlier years, where fund raising was mostly arranged from family, friends and relatives, it is now done from marquee investors, said Lalit Kumar, partner with J Sagar Associates.
"There has been a transformational change in the attitude towards compliance and governance, just as in the case of a major business house,'' he said.
Photograph: Reuters