RIM is expected to account for 43 per cent of incremental IT services revenue growth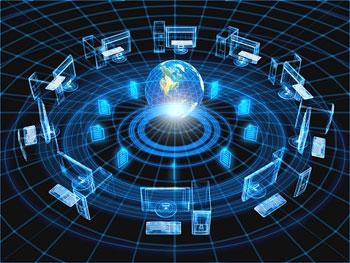 Today perhaps the biggest challenge for any IT company is to find the right balance between infrastructure cost, without having to compromise on their efficiency.
Remote Infrastructure Management may just be the one-stop solution to that.
The concept of RIM is not a new one. RIM refers to the process of remotely managing information technology (IT) infrastructure.
RIM has gained tremendous popularity in the recent years and the Infrastructure Management Services has emerged as a preferred alternative for companies looking to optimise their IT infrastructure.
Industry on the whole has witnessed a high growth in the adoption of remote infrastructure management service among the global enterprises.
A NASSCOM report estimates that by 2020, RIM is expected to account for 43 per cent of incremental IT services revenue growth.
Ask Satya Prakash, HTC Global's senior delivery manager and he would tell you that the biggest USP of RIM is that it is cost effective and caters to multiple areas.
"There is plenty of potential for RIM in India. RIM is cost effective and it caters to multiple areas such as data base management, Windows server management, which requires periodic management," he said.
"It not only gives them SAP benefits, but it also provides high quality alternative site management," he added.
Prakash, who has more than 18 years of hands-on experience in managing infrastructure related project deliveries, data center design, systems integration, solutions design and information security believes that RIM has started picking up in India.
"RIM has started picking up India. It not only helps internal IT teams to concentrate on strategic goals, and offload the day to day IT operations management, but it also increases focus on innovation," said Prakash.
When quizzed about the risks involved with RIM services, Prakash said, "It depends on the kind of industry it is on. In automotive and manufacturing the risk is low. However in healthcare the risk increases."
HTC Global, which offers an array of RIM services such as server administration, data centre operations, and data base management believes that there will be an 25 to 30 per cent increase in market potential.