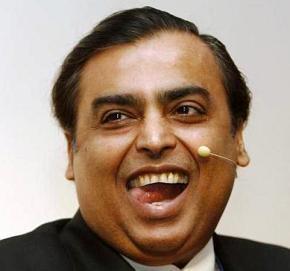 Reliance Jio Infocomm, the telecom arm of Reliance Industries, plans to roll out fourth generation services in metros by the end of this financial year.

The company aims to do so at affordable prices, a senior executive said here on Wednesday.

"Kolkata will be among the first few cities where we will launch 4G services.

"The roll-out will happen simultaneously in Delhi, Mumbai and Jamnagar.

"Our aim is to start 4G services in metros by the end of the first quarter of 2014," said Tarun Jhunjhunwala, business head and state mentor (east), Reliance Jio.

"We want to take this technology to your living room at a very affordable price. We will change the game."

Jhunjhunwala, however, didn't provide details of the pricing strategy.

The company might also offer devices supporting 4G services to its customers, at nominal costs.

It is in discussions with manufacturers to identify appropriate devices.

It is likely 4G services would be available on smartphones, smart televisions, internet dongles and tablets.

To launch 4G services in eastern and northeastern states, the company would invest about Rs 7,000crore (Rs 70 billion) through the next two to three years.

"We plan to invest Rs 3,000 crore (Rs 30 billion) in West Bengal.

"We will also invest Rs 3,000-4,000 crore (Rs 30-40 billion) to launch 4G services in other eastern and northeastern states," Jhunjhunwala said.

He did not disclose the company's investment plan to roll out 4G services across the country.

In West Bengal, the company plans to lay optical fibre cables across 5,500 km.

It would use 3,500 telecom towers to support its 4G services in the state.

"The work has already started. We have laid cables across 300 km. We expect to create around 5,000 jobs in West Bengal," Jhunjhunwala said.

He added Reliance Jio might take on lease 25-30 per cent of its telecom infrastructure requirements from Reliance Communications.
Image: Reliance Industries CMD Mukesh Ambani | Photograph: B Mathur/Reuters