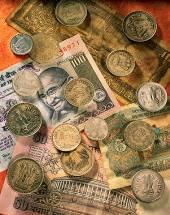 Shares of Reliance Communications on Tuesday soared nearly 17 per cent, adding Rs 11,785 crore (Rs 117.85 billion) to its market value, after the company inked a Rs 1,200 crore- (Rs 12-billion) deal with Reliance Industries' arm Reliance Jio Infocomm.

Following the announcement shares of Anil Ambani-promoted Reliance Communications surged 17.16 per cent to Rs 66.90 on the BSE in intra-day.

It finally ended at Rs 63.30, up 10.86 per cent from its previous close.

At NSE, the stock shot-up by 16.91 per cent to Rs 66.70. Buying was also seen in other group stocks, with Reliance Power gaining 3.96 per cent, Reliance Infrastructure (3.79 per cent), Reliance Capital (4.30 per cent) and Reliance MediaWorks (4.98 per cent).

On the other hand, shares of RIL rose by 2.03 per cent to Rs 793.95.

Billionaire Ambani brothers on Tuesday struck a Rs 1,200 crore (Rs 12-billion)
deal wherein Mukesh will use his younger sibling's optic fibre network for launch of his telecom venture.
Under the pact, Mukesh Ambani-led Reliance Industries' telecom arm will hire nationwide optical fibre network of Reliance Communications for rollout of 4G services.
"Reliance Jio Infocomm Ltd and Reliance Communications Ltd on Tuesday announced the signing of a definitive agreement for approximately Rs 1,200 crore as one time indefeasible right to use (IRU) fees for sharing RCom's nationwide inter-city fibre optic network infrastructure," RCom said in a statement.
Meanwhile, in the broader market, the BSE benchmark Sensex ended at 19,040.95, up 176.20 points.