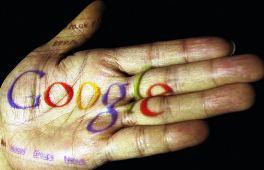 Indian Internet users are now searching more for utilitarian services like banking, shopping and travel compared to entertainment in previous years, Google India said on Tuesday.

While unveiling its annual Zeitgeist list this year, Google India vice-president and managing director (sales and operations) Rajan Anandan said, "utilitarian services drove search volumes".

"Google's 2012 Zeitgeist reflects data from 1.2 trillion searches in 146 languages globally. With 137 million users, India is the world's third largest Internet market and is a good barometer of trends in Indian society as a whole," Anandan told reporters in New Delhi.

While results in 2011 reflected the emphasis on people and event related searches, Internet users in India are now starting to use the web for their personal needs – shopping, booking tickets and making informed decisions for their offline purchases, he added.

According to the Zeitgeist, IBPS (Institute of Banking Personnel Selection) led the top trending search list, followed by GATE Exams, Sunny Leone, 'Ek Tha Tiger' and 'Rowdy Rathore'.

An analysis of the top searched travel websites showed that while railways,
airline tickets, and hotel booking sites were an obvious trend.
A bus booking portal -- redbus.in -- featured at number three in the list, marking a new trend in how Indians prefer to travel, Anandan said, adding that a huge chunk of search volumes were coming from mobile phones.
"With growing smartphone adoption, mobile searches continued to grow with over 70 million mobile Internet users.
"We expect India's next 150-180 million Internet users will access the Internet through their mobile devices," he added.
This means that the information that these users will look for will need to be more local, he said.
The most searched terms on mobile phones in 2012 included songs, YouTube, ATMs, Cricinfo and IRCTC.
Another trend seen in the Zeitgeist is the shift in the user perception on purchasing gadgets, books, accessories and more online with Flipkart, Homeshop18 and Snapdeal topping the top searched shopping websites list.
Sensex topped the most searched event this year, followed by Vilasrao Deshmukh's death and Hurricane Sandy in the US.
In a separate list by YouTube, Google's video sharing portal, the most searched video was Brown Rang by YoYo Honey Singh beating international topper PSY's Gangnam Style.