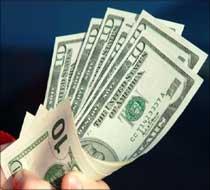 A leading bank in the United Arab Emirates has added a new feature to its mobile-based payment service, making it possible for Indian expatriates to transfer remittances to their families within seconds.

This is the first time a bank has introduced a real-time international account to account money transfer service via mobile phones anywhere in the world, a statement here said.

National Bank of Abu Dhabi's Arrow service, the mobile-based SMS payment service powered by Luup mobile payment technology, already allows users to send money to over 256,000 MoneyGram locations in 192 countries by SMS messages.

The new feature enables NBAD and non-NBAD customers to pay 12 dirhams for their remittances to bank accounts in India through a partnership with India's Federal Bank.

Money transfer times are cut to just seconds compared to the 2-3 days with standard mobile banking applications, giving users security,
convenience and control.
"Indian nationals make up the largest expatriate group in the UAE and offering this service at such a low rate compared to the usual market price for their remittances adds a valuable saving to our customers," Ahmed Al Naqbi, the head of direct banking and e-development at NBAD, said.
"We are proud to be the first UAE bank to offer this real-time special bank-to-bank mobile service and allow customers to transfer funds using the bank's competitive exchange rates and remittances fees," he said.
The Federal Bank is the fourth largest private sector bank in India with branches across all states and additional remittance outlets via the Indian Bank Network.
Launching the Service, Shyam Srinivasan, managing director & CEO, Federal Bank said: "Through this new tie up with NBAD, one of the largest banks in UAE offering state of the art remittance services, families of Indian expatriates can receive money real time within seconds through Federal Bank".