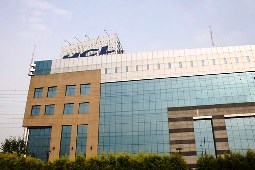 HCL Technologies doesn't rule out a further reduction in its staff headcount, even as it continues to drive non-linear initiatives.

In the quarter ended March, the company's overall headcount fell by 791 to 84,403.

This was a consecutive quarter and the third in its history when HCL reported a fall in overall headcount.

Despite this, HCL reported 23 per cent growth in revenues during the quarter, an indication the non-linearity (de-linking revenue growth from a proportionate increase in headcount) drive it initiated few quarters ago had started showing results.

In an interview with Business Standard, Anant Gupta, president and chief executive, said the company would continue to drive non-linearity initiatives, even if these resulted in a marginal fall in headcount.

"It is not that headcount will necessarily go down but we will continue to drive non-linear growth.

"Whether it results in growth or a marginal reduction in headcount is an outcome of that," he said.

During the quarter, HCL's infrastructure services business saw a net addition of 638 employees.

With a headcount of 52,305 in the core software services segment, the company reported a reduction of 1,638 on a net basis.

"Hiring growth has been lagging revenue growth for IT companies for some time.

"This trend is likely to continue," said Ashish Chopra, analyst with brokerage firm Motilal Oswal.

On condition of anonymity, another analyst
said the headcount reduction was viewed as negative for the company.
"I don't see jobless growth in Indian IT… little worried about how the company is behaving.
"This clearly indicates the management does not see growth going forward," he said.
To drive non-linearity, HCL is focusing on developing software codes to replace manual processes that are manpower-intensive.
It is also cross-skilling people in different domains so that none would be deprived of any work because of skill mismatches.
"The simple way to understand this is that we are trying to create all-rounders.
"By training the same person in multiple domains and technologies, we can do more with a lesser number of people," said R Srikrishna, corporate vice-president and head (infrastructure and healthcare services).
HCL says another factor causing it reduce reliance on headcount addition is a rise in the proportion of fixed-price contracts.
The percentage of fixed-price projects/clients in the company's overall client list rose to 53 per cent in the quarter ended March from 49 per cent in the year ago period.
Gupta said the fixed-price model was a win-win for the service provider, as well as the customer.
"Each service line of HCL would continue to drive the non-linear growth strategy.
"Over time, the co-relation of headcount to revenue growth would start diminishing.
"Historically, industry growth has been measured by how many bodies you hired and the revenue growth.
"Over time, that would be diluted," he said.