In a filing to SEC, the company said proposed regulations may discourage its customers from seeking services.

Infosys Ltd, India's second largest IT services exporter, said various provisions in the proposed immigration and Visa regulation bill in the US will have an adverse impact on the company's business, revenue and operations.
The Bangalore-based company in a recent filing to the US Securities and Exchange Commission said that these regulations may also discourage the company's customers from seeking its services.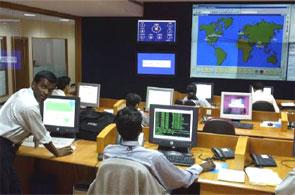 According to the Form 20-F filing the company said, "If the provisions in the proposed bill are signed into law, our cost of doing business in the United States would increase significantly and that may discourage customers from seeking our services. This could have a material and adverse effect on our business, revenue and operating results."
Infosys also said, "Legislation in certain countries in which we operate, including the United States and the United Kingdom, may restrict companies in those countries from outsourcing work to us, or may limit our ability to send our employees to certain client sites."
Some of the most important provisions of the proposed bill which might impact the Indian IT services company are those relating to issue of new H-1B visas and also provisions like firms having more than 15 per cent H1B population would be prohibited from placing any H1B visa holder at a client site.
The Senate legislation would prohibit a company from having more than 50 per cent of its US workforce in H-1B or L-1 status. A company with more than 30 per cent of its US workforce in H-1B or L-1 status would be required to pay an additional $5,000 fee per foreign temporary worker. This will directly impact the Indian IT services companies such as Infosys among others as more than 50 per cent of their employees in the US are on H-1B visas.
As of March 31, 2013, Infosys has approximately 10,800 persons in the US with H-1B visas and approximately 1,600 persons with L-1 visas, which allows an employee to stay in the US on a temporary basis.
Infosys also said the recent credit crisis in the US has resulted in the US federal government and governments in Europe acquiring or proposing to acquire equity positions in leading financial institutions and banks. The IT exporter feels that if either the US federal government or another governmental entity acquires an equity position in any of the clients thereby resulting changes in management or reorganizations may result in deferrals or cancellations of projects or delays in purchase decisions.
"The equity investments by governmental entities in our clients may involve restrictions on the ability of such clients to outsource offshore or otherwise restrict offshore IT vendors from utilizing the services of work visa holders at client locations." the company added.
DHS finds errors in Form I-9
Infosys in its SEC filing also disclosed that the department of homeland security (DHS) has reviewed the eligibility verifications of some its employees' Form I-9 (the US Immigration and Citizenship Services Form), and found significant errors and may impose fines and penalties on the company related to such alleged errors.
"At this time, we cannot predict the outcome of the discussions with DHS or other governmental authority regarding the review of our Forms I-9," it said.
The company had received a subpoena on May 23, 2011 from the US Grand Jury over allegations of visa misuse. The department of homeland security recently advised continued investigation into B-1 visas. The Bangalore-based company also added that additional subpoenas may be issued in this regard.
"While we are talks with the US Attorney's office, we are unable to predict the final outcome of these investigations and estimate the losses incurred in connection with the resolution of these matters," the filing said.
Image: File photo of engineers work in the control room at Infosys Technologies campus at Electronics City in Bangalore. | Photograph: Pawel Kopczynski