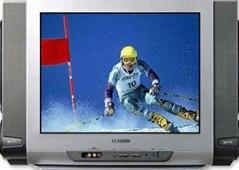 Both STAR India and Viacom 18 are preparing to launch a number of channels between next week and the year-end.

First up are two movie channels from STAR and one of these could be launched as soon as the end of next week, according to sources.

These would cater to the action genre, in English and Hindi. STAR India is to also relaunch STAR One as STAR Desh by early next year.

Viacom 18 has readied its global comedy channel, Comedy Central, that airs original and syndicated content, for India launch. It is also slated to introduce a channel for teenagers and young adults under its Nickelodeon brand, whose flagship channel caters to children.

A STAR India spokesperson refused to divulge the name of the new movie channels. Sources said the English one was likely to be branded as Fox Action Movies. STAR India already has STAR Movies, which shows Hollywood movies.

It is, however, unclear if the new Hindi action movie channel would be likewise branded and if its content would be Hindi action movies or Hollywood action flicks dubbed in Hindi.

STAR Gold has been the Hindi movie
channel for STAR India, initially positioned as a classics Hindi movie channel.
It eventually moved on to contemporary cinema, having bagged the satellite rights to quite a few recent releases from Bollywood.
STAR India's chief operating officer, Sanjay Gupta, explains the need for two new movie channels thus: "In the last few quarters, the number of movie channels and demand among audience for movie content has grown. Almost a third of all the content consumed on TV is movie-oriented. The trend is more pronounced in small towns."
Viacom 18 has put its plans to launch a Hindi movie channel, reported in 2010 based on its acquisition spree of new Hindi movies, on hold till 2012. Coming next from Viacom 18 is, as mentioned earlier, Comedy Central.
It is expected to be launched by the end of this year. Its portfolio will also see the addition of another channel under the Nickelodeon brand, expected to be a mix of movies and original Indian programming for teens.


Nickelodeon is Viacom 18's channel for children. Refusing to comment on details , a Viacom 18 spokesperson said, "The launch of our new channels is progressing as planned. It's premature to share details."