Infosys may have put the visa misuse investigations behind it through a civil settlement with the US authorities, but experts believe that the episode might drag its other peers under the scanner.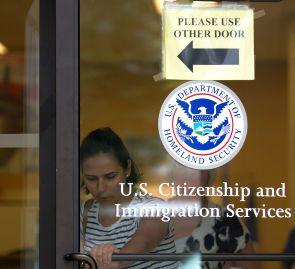 According to a report by The Wall Street Journal (WSJ), the US government is investigating other IT companies for violation of immigration laws.

Even though the WSJ report did not name any company, there are fears that more number of Indian companies may come under the ambit of such investigations.

"Other firms may also face similar investigations as it's generally viewed that Infosys was not the only firm that was making an extensive use of the B-1 visas," Peter Bender-Samuel, founder & CEO of research and consultancy firm Everest Group had told Business Standard.

Earlier this week, Infosys, India's second largest information technology (IT) services company, had agreed to pay for $34 million (around Rs 210 crore) to reach a civil settlement with the US authorities on alleged visa misuse matter that dated back to 2011.

Even as the Bangalore-based company said it had not indulged in any unlawful activities, the US authorities claimed that Infosys had used inexpensive and easy-to-get B-1 visa-holders to perform jobs that required legitimate H-1B visa-holders or US citizens.

According to Poorvi Chothani, managing partner of Mumbai-based immigration law firm, LawQuest, by agreeing to a civil settlement Infosys might have avoided a protracted, time-consuming, unpredictable and expensive legal battle, "but this also indicates the company admits to having violated some rules, perhaps not to the extent it was claimed".

Cyrus
D. Mehta of immigration law matters firm Cyrus D. Mehta & Associates, PLLC also said this $34 million settlement should be a 'wakeup call' for all companies.
"Companies should be more careful when using their employees use the B-1 visa for business purposes," Mehta said in an email reply from the US. "Even though it is a very large fine, Infosys should feel fortunate that it was a civil settlement, and there were no criminal implications, as that could have been far worse."
However, Som Mittal, president of industry body Nasscom brushed aside such fears. "In the past there were some interpretation issues and those have all been clarified now. Over the last three years, there have been interactions between the (US) consulates and our members to understand the processes," Mittal said.
"This (Infosys) is an old story, nothing new has triggered," he added.
Past immigration-related cases against IT firms:
TCS: Former employees accused the company of misusing Australia's 457 visa scheme and importing cheap, foreign workers
TCS: Two former employees assert infringement of the rights on its non-US citizen employees in the US
Infosys: Jack B Palmer, one of Infosys's employees in the US sued the company alleging retaliation against him for raising the visa abuse incidents
Cognizant: Sued for alleged misuse of H-1B visas. 18 employees of client Molina Healthcare Inc. filed lawsuit in Los Angeles court alleging they were replaced by low-paid workers from Cognizant
L&T Infotech: Employee files sexual discrimination case seeking $100 million in compensation; alleged that H1-B immigration visa fraud was 'rampant' in the company