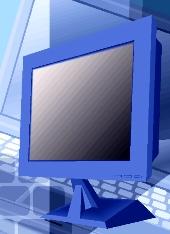 Websites that appeal to every taste and hobby help create virtual hang-outs for the young.


The number of gaming sites for kids is fast growing in the Indian cyberspace. One of the most recent entrants is Disney, whose Club Penguin launched an Indian website to widen its virtual world where users waddle around as penguins. They can play games, chat and decorate their igloos.


Club Penguin also actively promotes online learning by allowing its user base to create paper-mache artifacts, play memory card games and also encourages real-life interactions between children across the globe logged on to Penguin's site.


Rob Beeston, Asia-Pacific head of Disney Online Studios, explains: "These kids will need to use computers at work later on in their lives. So, why not give them an opportunity early on while they are young adults?"


Beeston is probably on the right track. By 2015, India is projected to achieve an internet penetration of 18 per cent.


That translates into about 200 million internet users (according to consultancy Caris & Co). Already, social networking sites account for more than 44 per cent of the country's internet traffic, if the findings of online ad firm Tyroo Media are to be believed.


PLAYING ONLINE
The Good 
* Kids learn the importance of keeping passwords, being accountable for online activities
* Many sites are available in regional languages, or soon will be
* Dynamic and ever-changing content dependent on local seasons and festivals
The Bad 
* Time spent online to surf, play and network needs to be monitored or planned by parents
* Definitive parental controls should be pre-installed on home PCs to protect child's identity online
* Children are bound to be exposed to adult sites or content that can harm PC and, thereby, user data
The new after-school activity
For young users like Urvika Bhatodia, an eight-year-old who studies at Marble Arch School in Mumbai, Club Penguin has become the favourite after-school activity.


"I often meet my school friends on Club Penguin and we play games with each other and chat about teachers. We have also thrown parties for our pets on the Club Penguin site," she says.


Bhatodia's mother, Usha, a home maker, admits that she has to keep a close watch on her daughter's online activity.


"Her school work does require a lot of web surfing. But while she is playing on Club Penguin, I make sure I keep an eye on her activity and the games played," she says.


Club Penguin allows parents to designate the time of the day and even the length of time kids can be on the site. Also, they get to monitor the children's daily activity.


Club Penguin is primarily a free-to-play site, but it charges Rs 199 per month for additional benefits and features for children.


In an independent research by Professor Jackie Marsh, head of the Department of Educational Studies at the University of Sheffield in England, Club Penguin was found to be the most popular online community among 52 per cent of children that reported using virtual world regularly.


Individual research showed that, after game playing, the most popular activity on Club Penguin was reading. In addition, children -- particularly boys -- reported being more motivated to read in Club Penguin than offline.


India's popular gaming website Games2Win, too, has launched an exclusive gaming world for children called Chimpoo.


"It's a huge, yet unorganised, market in India. Chimpoo gets a hit rate of close to 300,000-400,000 visitors each month," claims Mahesh Khambadkone, chief operating officer, Games2Win.


Just like other sites, Chimpoo remains free-to-play, but users can graduate to a subscription model that costs Rs 250 a month, or a virtual currency model which multiplies as users play games.


Then again, not every parent is convinced about the benefits of online gaming and the virtual world. Shipra Varkhi, a corporate communications head for a leading FMCG brand, and the mother of two kids aged nine and seven, says: "I wouldn't let my children be part of such virtual world sites as they are better off learning other skills from the computer."


Online privacy, safety critical


George Thomas, a Central Railway employee and father of two sons aged 10 and 12, says: "It can be a difficult exercise to always watch over your kids, especially when they are of a certain age."


It's feedback like these, as well as the rising number of tweens (children between eight and 13 years) in India and across the globe that convinced California-based Indian Mandeep Singh Dhillon that Togetherville – a social networking site only for children – can be a success.


Togetherville accounts of kids are linked with their parents' Facebook accounts, allowing the latter to view the online activities of their children. So, what do kids do in Togetherville?


Well, they create profiles, play games, view and share pre-screened videos, etc, in an ad-free environment.


The site has also worked with groups like the Family Online Safety Institute to make Togetherville fully compliant with the Children's Online Privacy Protection Act.


And now, most agree that there is a window of opportunity waiting to be tapped when it comes to slightly older children -- those growing out of sites like Club Penguin but are yet to become interested in more mature online offerings like World of Warcraft, MySpace and Facebook.


Riyana Rizwi, an 11-year old Mount Mary High School student, who says: "I don't play on Club Penguin any more as my friends have moved on to sites like Togetherville and gaming sites like Zapak Girls, where we play dress-up games with each other."


Zapak Girls is a dedicated gaming section created by Zapak Entertainment, where users can play dress-up games, makeover games, fashion games, celebrity games and cooking games.


Clearly, kids today have enough sites to mark as a virtual hangout place. . .