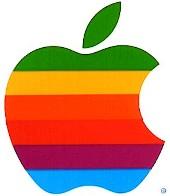 Taiwanese company HTC has won a court ruling against Apple over a series of patent infringement claims, according to a report.

London's High Court ruled in HTC's favour, saying its devices did not infringe four Apple technology patents, including Apple's 'slide-to-unlock' feature.

HTC had also challenged Apple's patents on the iPhone's groundbreaking multi-touch system.

According to intellectual property experts, both are 'prize' patents in the American giant's portfolio.

The other patents in the case related to the way the iPhone manages photographs, and the use of different character sets in text messaging; a patent dating back to 1994, The Telegraph
reports.
A HTC spokesman welcomed the High Court's ruling, which said that parts of the slide-to-unlock patented were too 'obvious' or foreshadowed by earlier patents.
According to the report, only the Apple's photo management patent was found to be entirely valid, but the judge, Justice Floyd, said HTC had not infringed it.
Apple declined to comment on the case, but a spokesman said that 'competitors should create their own original technology, not steal ours'.