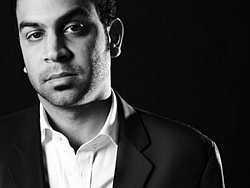 In conversation with Faisal Kidwai, Nihal Mehta speaks about the company that has made him a technology star.


Nihal Mehta is one of the most influential techies around. The chief executive officer and co-founder of LocalResponse, Mehta recently won the popular vote when Venture Beat asked readers to pick the person who is 'making NYC tech rock.'
His competitors were the likes of Rachel Haot, chief digital officer, City of New York; Hilary Mason, chief scientist, Bitly, and co-founder, HackNY; Cyrus Massoumi, co-founder and CEO, ZocDoc; David Tisch, co-founder and former managing director, TechStars NYC; Nate Westheimer, entrepreneur, executive director, New York Tech Meetup; and Fred Wilson, co-founder and managing partner, Union Square Ventures.
Mehta has more than 12 years experience in innovating marketing technologies through founding five start-ups.
LocalResponse helps marketers respond to real-time consumer intent.
How did your journey begin?


I interned for Microsoft in San Francisco in the summer of 1998, and that launched my career - I knew I wanted to be a part of tech start-ups from that moment on.
After graduating from the University of Pennsylvania in 1999, my roommate and I launched
Philly2nite.com
, a local city guide for Philadelphia, which turned into Urbangroove (city guides globally), but was, unfortunately, a victim of the 2001 bubble burst. Fortunately, we built interesting SMS technology that I spun off to start ipsh! in San Francisco, helping brands reach customer via text messaging. ipsh! was bought by Omnicom in 2005, and I moved back to New York in 2006. I left Omnicom in 2007 to start Buzzd, which we pivoted in 2011 to LocalResponse, making ads more targeted leveraging social signals.
Tell us a bit about LocalResponse.


We say LocalResponse 'makes ads suck less.' We listen to social media tools (Twitter, Instagram, Pinterest, etc), extract 'intent,' and help marketers target that intent across traditional mobile/desktop/ tablet banner ads. For example, if you tweet 'just went for a run,' don't be surprised to see a banner ad for Nike the next time you visit
CNN.com
on your laptop.
We are leveraging the hundreds of millions public posts across social media/day to make ads more relevant and contextual to the user, an area that needs significant improvement especially across mobile devices.
You are also the founding partner of the India Internet Group. What's India Internet Group?


The India Internet Group was created to help incubate and invest in early stage web and mobile start-ups targeting the Indian Diaspora. Leveraging what we have observed/learned in the United States, we are seeing lots of analogous businesses starting to flourish in India, with a simply massive potential user base. The first business we have incubated is
Eksms.com
(local deals via SMS), and other companies we are behind include Inventure, Saavn, 24/7 Techies, Stepout, abreakplease, and the Wild East Group.
We are looking to house companies in our own space in Mumbai in 2013 and be a big part of the start-up ecosystem in India. My partner, Anirudh Suri, is full-time on the fund, based in Mumbai.
Do you visit India regularly? How do you see the Indian market developing?


I visit India at least twice a year, as my family is from Rajasthan. We have several companies in Delhi, Mumbai and Bangalore. The Indian market is particularly interesting, as it is leapfrogging wired connectivity and already has more Internet connections via mobile phones than desktops. Soon there will be double and eventually triple the Internet user base in India than the United States, all through mobile devices. That is super exciting.
As an expert on the adoption of mobile technologies for media properties and consumer brands, what is your advice to companies trying to utilise the boom in mobile technologies?


When we started in 1999, you had to specifically plan and build for mobile. Now, mobile is a part of everything. Desktop computers will be obsolete in a couple years, and the Internet will power your car, your TV, your appliances - all of these are now considered mobile devices. My advice for companies trying to utilise the boom in mobile is to build 'mobile-first' - think about users interacting with your services on their mobile phone, on their tablet, on their television, in their cars.
The future has arrived.