Infosys on Wednesday made a fresh round of management reshuffle, handing its global head of human resources (HR), Nandita Gurjar, a new role and appointing a new chief executive officer (CEO) and managing director (MD) for its business process outsourcing unit.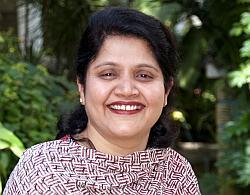 In a statement posted on its website, the information technology company said Srikantan Moorthy, earlier heading the education and research wing, had been appointed as the new global head of HR.

Gurjar will now take up the role of global head of education and research, previously taken care by Moorthy.

Additionally, the company has appointed Gautam Thakkar as the new CEO and MD of Infosys BPO.

Thakkar, who has been with Infosys since 2000, is now heading the enterprise services business of Infosys BPO as a vice-president.

Both the appointments will be effective April 1.

While the appointment of Thakkar was necessitated out of the superannuation of the incumbent, Swami Swaminathan, who is retiring from the company on April 30, the removal of the HR head is a surprise move even though the rumour was doing the round for quite some time.

Gurjar, who joined Infosys in 1999, had donned the roles of HR head of Infosys BPO before being elevated as the group head of HR for Infosys in 2007.

Till recently, she was on a short-term
deputation to the US where the company was setting up a dedicated HR organisation appointing a separate head of HR for the North American region.
However, industry insiders say her deputation to the US was also to do with the visa issues and a couple of suits, which were filed against the company alleging visa rule abuse in various courts.
Both the cases, however, were sorted out with a US court dismissing one of the petitions filed by an employee and another petition filed by an ex-employee being resolved after successful mediation.
Gurjar's change of role may have to do something with the way the visa issue was handled, according to industry sources. However, the company spokesperson could not be reached for comments.
Moorthy, also known as Tan to friends and colleagues, joined Infosys as a delivery manager in December 2000 in the US. Prior to that, he had spent almost 10 years in the US working with various IT companies.
As the head of education and research at Infosys, he was responsible for talent development through competency building.
He was also in charge of Infosys' global training facility in Mysore which trains over 13,500 students every year, and being dubbed as the largest corporate training centre in Asia.
Image:
Nandita Gurjar