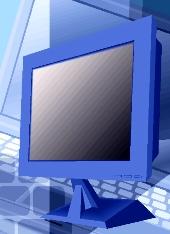 Reema Shah wakes up to a shrill alarm bell in the sylvan surroundings of the Sahyadri Hills.
Sleepily, she taps a button on a touch panel at her beside.
As if by magic, the security system is switched off, the lights are turned on, and the window blinds move to allow sunlight into the room.
She freshens up and comes back to the room, switching on her TV to take online Yoga lessons.
After 30 minutes, she gets ready to leave with her husband for work. Before leaving, they view all the rooms from a control panel on the wall and run a pre-programmed routine which switches off all non-essential electric appliances, while simultaneously electronically fortifying the house.
They are finally ready to go. Reema is still unsure if she switched off the geyser. She  whips her cellphone from her purse to check the status. And, leaves in peace.
If the scenario appears too distant for Indian families to digest, this is precisely what Lavasa Corporation -- along with tech majors Cisco and Wipro Technologies -- is promising at India's largest hill city, spread over 20,000 acres of area. Lavasa is set amid seven hills and 60 km of lakefront.
A three-hour drive from Mumbai and an hour's drive from Pune, the city is a fourth the size of Mumbai.
Touted as India's first e-city, MyCity Technology -- a joint venture set-up by Lavasa Corporation and Wipro -- today signed a definitive agreement for Cisco to participate in its development.
The company said the quantum of equity stake of each partner was yet to be finalised. Lavasa Corporation has already invested Rs 4,500 crore (Rs 45 billion) in developing the hill city. Company officials said  by this time next year, the capital expenditure would have touched Rs 6,000 crore (Rs 60 billion).
Lavasa is planned for a population of around 300,000 residents and a tourist inflow of around two million annually over the next 10 years.
The first of five towns, Dasve, is slated to be ready by 2010-11. Lavasa Corporation is a subsidiary of Hindustan Construction Corporation.
HCC holds 65 per cent stake in the company, along with Avantha Group and Venkateshwara Hatcheries with 15 per cent and 12.5 per cent, respectively.
"Around 10 years back, this area was an ecological disaster," says Ajit Gulabchand, Chairman of Lavasa Corporation, adding: "When we started this project, I had around 12 per cent stake in the company. My initial partners did not believe in the potential and I had to buy their share and ended up with 65 per cent stake. Now, none of my current partners want to exit, since they believe in the project."
Gulabchand recalls taking the help of consulting firm Accenture to narrow on the choice of a town planner. "Accenture shortlisted six architects. We finally chose HOK -- the world's largest architectural and engineering firm -- which showed us what we could achieve," he said.
Lavasa city's second town, Mugaon, will become the world's first region to draw inspiration from the concepts of biomimicry in design and architecture.
Biomimicry or biomimetics is the examination of nature, its models, systems, processes, and elements to emulate or take inspiration from in order to solve human problems. The terms biomimicry and biomimetics come from the Greek words bios, meaning life, and mimesis, meaning to imitate.
New governance models

"The idea," explains Gulabchand, "is to create communities with self-governance mechanisms." But the task was not easy.
"You just cannot create a city like this. I invited the Maharashtra chief minister and nearly half his cabinet to make them understand that if I were to get the required permissions, it would take me thousands of years.
"Even if I compromised my position in some cases, it would still take nearly 200 years. They understood my dilemma," he says, after which Gulabchand managed to become the only private company to get a 'Special Planning Authority' status.
"We are no longer just a real estate company. And, we cannot create a city without the help of partners and with the existing system. Hence, we plan to create a new model of public-private partnerships (PPPs) soon," adds Gulabchand.
Cisco will be the preferred technology partner for ICT products and architecture and use its Smart+Connected Communities initiative and service delivery platform.
Wipro will provide its expertise in areas like city management services, e-governance, ICT infrastructure and value-added services, including proposing and implementing intelligent home solutions and digital lifestyles, according to Anurag Mehrotra, vice president and Head Client Relationship Group, Wipro.
"Globally, 50 per cent of the population is urbanised; this will go up to 60 per cent. In India, this figure is 30 per cent. As cities continue to grow and expand, incorporating a smart city concept is a necessity. Cities and communities can be sustainable by embracing smart regulation and strategic public private partnerships, with technology as an enabler," reasons Wim Elfrink, Chief Gloabalisation Officer and Executive Vice President, Cisco Services.
The potential is huge. IT services alone in Lavasa are expected to be worth Rs 450 crore. As part of the collaboration, for instance, Cisco will offer a digital experience delivered at residents at Lavasa, which will include internet services and email access on TV.
This will allow residents to use internet from their TV sets or to publish their classified ads on the Lavasa portal, if they wish to buy or sell anything.
Residents will be able to host such services under the Lavasa domain. Digital experiences will allow residents to create their own media library -- store music, family photos and videos.
Some of the key initiatives under MyCity are setting up the largest GPON-based network implementation in the country, providing e-governance and city management solutions, data centre, telecom infrastructure, high speed internet connectivity and Wi-Fi services. It will also encompass services like electronic security and surveillance system, including ICT solutions for tourists, commercial and residential.
Lavasa also aims to provide a good work-life balance, with a unique combination of technology and infrastructure.
The city will have a 365-day economy, with a host of non-polluting industries being the main economic driver; these include research and development and training centres, IT and biotech industry, knowledge process outsourcing firms and those related to art, fashion and animation.
"We plan to have a multi-service special economic zone built on 200 acres to accommodate all these plans," says Gulabchand.
Lavasa has commitments from global players. In the hospitality segment, Accor, ITC and Hilton have tied up with it. In health and wellness, Apollo Hospitals has signed up. In the education sector, Ecole Hoteliere de Lausanne-Switzerland has started its operations. While others like International Business Relations-Germany and NSHM Knowledge Park have tied up.
Lavasa will also have an out-of the world experience with SpaceWorld -- a 65-acre edutainment park powered by technology from the USSRC -- offering a space-like experience to visitors. Gulabchand hopes it will be operational soon.
"Managing such a city will be a humungous task," says Gulabchand, adding: "It's for this very purpose that we have created a 'City Management Office' with the help of Cisco and Wipro.