Indian IT professionals can do a lot for cyber-safety of digital assets across the world, the prime minister said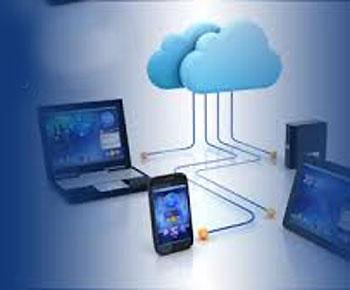 With cyber security worrying the world, Prime Minister Narendra Modi on Sunday asked the Indian IT industry to innovate solutions to counter the global menace as well as work on path-breaking ideas like 'cloud godowns' and cloud lockers' to help keep data secure.
"The whole world is concerned. Since I have become the prime minister, I have met around 50 world and political leaders and out of that, almost 25-30 have said cyber security is a concern. Can Indian youth work on solutions for cyber security?" Modi said at a Nasscom event.
The prime minister also said that ideas from the public will be invited for developing a mobile app for his office (PMO) to make it mobile friendly for citizens.
Stating that cyber security will be a "very big market", Modi suggested that Nasscom should form a task force to see how this opportunity can be leveraged as Indian IT professionals can do a lot for cyber-safety of digital assets across the world.
"I look forward to path breaking ideas from young talent across the country to build innovative technology solutions," he added.
The PM said if security is not provided, people will be scared of using their mobile phones fearing their privacy and data may be compromised.
Tech-savvy Modi, who was among the first political leaders to effectively use social media, said the Indian IT industry should start working on creating 'Cloud Godowns' and 'Cloud Lockers' which can be hired or used by banks and others to safely keep data without the fear of it being compromised.
Referring to the Gold Bond scheme announced in the Budget on Saturday that gives people an option to own precious metal without physically buying it, he said the instruments can be kept safely in 'Cloud Lockers'.
He was speaking at a special event to mark the completion of Nasscom's 25th year.
The prime minister said there was immense potential for the Indian IT sector to innovate and provide mobile applications to deliver citizen centric services and mobile governance.
Speaking of the Digital India initiative, Modi said e-governance also implies easy governance, and economical governance.
The government, he said, is building IT infrastructure, and would adopt innovations. "Like Highways, i-ways are also essential for growth."
The prime minister explained how technology was helping to curb corruption and gave examples of the coal block auctions, and Direct Benefit Transfer of LPG subsidy.
Modi added that technology, as an enabler, also plays an important role in governance as it brings in transparency.
"We have used technology while auctioning the coal mines. There were 204 coal blocks which the Supreme Court has cancelled saying there was a scam in that... In three months, we prepared the full scheme and brought ordinance.
"CAG had said in the coal block allocation, there was a scam of Rs 1.86 lakh crore... Till now we have done auction of 19 coal blocks and we have used technology for that... Out of the total 204, only 19 blocks have been auctioned," he said.
Modi added that the government has received bids worth Rs 1.10 lakh crore for 19 blocks.
"This is the example how technology can brought in transparency. No body raised finger on this," he said.
Modi said that Indian IT sector can boost tourism in India by making virtual museums that showcase country's heritage. He called upon industry leaders to contribute towards creating e-libraries for schools.
Modi said while connectivity will be a major source for increasing GDP, it is concerning that the country has not been able to produce a 'Google' from India.
Modi said his office will also invite ideas from the public for developing a mobile app for the PMO to make it mobile friendly for citizens.
Modi said the $146 billion Indian IT sector has changed the way the world looks at the country and the need now is to focus on newer areas like apps.
"The faster you all (industry) make mobile apps, the faster you will capture the market. We need a revolution in mobile governance... We will launch a competition through mygov.in to seek ideas for PMO mobile app," he said.
The prime minister launched the website MyGov.in to provide a platform to citizens to contribute their views and opinions on important issues like clean Ganga or skill development.
The government will work with global technology giant Google for selecting the best ideas and the teams will be sent to the US.
"The second part will be to develop the entire software. I would like my department to be helped with technology," Modi said.