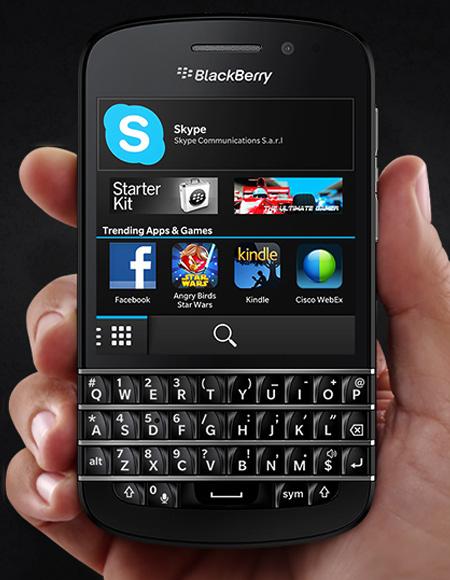 BlackBerry Q10. Photograph: Courtesy, BlackBerry
Last month, BlackBerry CEO John Chen had said that India was critical to the revival of the company.

And a revival is something the Ontario-headquartered maker of smartphones needs quickly.

In the quarter ended May 31, its global shipments crashed 61 per cent to 2.6 million handsets from the same quarter in 2013-14.

While the company posted a surprise profit of $23 million after reporting a loss of $423 million in the previous quarter, analysts were quick to announce that the positive news did not signal a comeback.

Its market share stands at 0.5 per cent, down hugely from the peak of 20 per cent in 2009. In this scenario, the safest bet for Chen would have been to focus on China, the world's largest market.

But security concerns over BlackBerry's proprietary messaging service is the reason why he can't break into that market.

That is what makes Chen focus on India, the second biggest market which is witnessing a boom in smartphone sales: against 44 million in 2013, it is expected that Indians will buy 81 million mobile phones in 2014.

It won't be a cakewalk, though.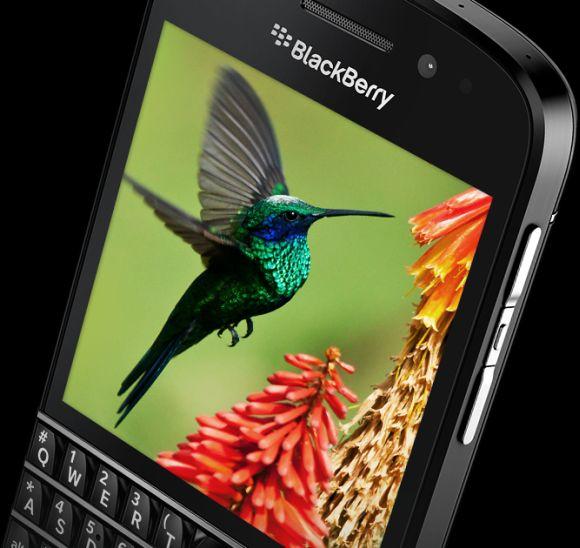 The Q5 will now be available for Rs 13,990, cheaper by almost 30 per cent from the earlier price of Rs 19,990. Photograph: Courtesy, BlackBerry
For BlackBerry, things went 'out of control' in the last few years in India: its market share plummeted from 14.8 per cent in April-June 2010 to 7 per cent in 2012, 2.9 per cent in 2013 and just 0.5 per cent in January-March 2014, according to market research company IDC.

BlackBerry could not withstand the onslaught from South Korea's Samsung at the top end and from homegrown Micromax at the bottom end.

Apple, with its sudden and huge buyback push, too took buyers away from BlackBerry.

"There were mistakes, and there was learning.

"We take the learning forward to boost our strengths," says BlackBerry India Managing Director Sunil Lalvani.

"We are not in the market share game anymore. Now the benchmark is profitability.

"We are in the market to make money."

There's a shift in strategy, in line with what BlackBerry is doing globally.

Its strategy now revolves around increased focus on the enterprise segment and adding local twists to its QNX operating system. India, with its large population of small- and medium-sized enterprises, does offer a significant upside to the enterprise business.

Lalvani needs to lure the SMEs, besides bringing back BlackBerry to the attention of large enterprises with the right services and security solutions.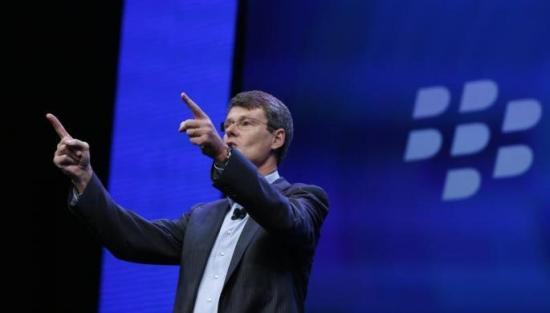 BlackBerry president and chief executive Thorsten Heins points during the launch of the Blackberry 10 devices in New York. Photograph: Shannon Stapleton/Reuters
BlackBerry has already managed to get more than 2,600 enterprises on board to use BlackBerry Enterprises Services 10 (BES10) after launching it in June this year.

One reason for its success is that BlackBerry's secure enterprise service is no longer limited to its own devices.

Making it compatible with other devices and platforms helped the company gain customers, says Lalvani.

His next challenge is to successfully roll out BlackBerry's newest offering, BlackBerry Enterprise Service 12 (BES12), which could help the company crack the government sector, among others.

There are many more areas that BlackBerry is looking at in India.

Mobile payment, at a nascent stage right now, is an emerging opportunity, besides automobile solutions through its QNX operating system.

The results have begun to show.

In the past few months, the company has gained market share in India across segments, according to Lalvani.

"Bringing back QWERTY also helped. So was the price correction," says Lalvani.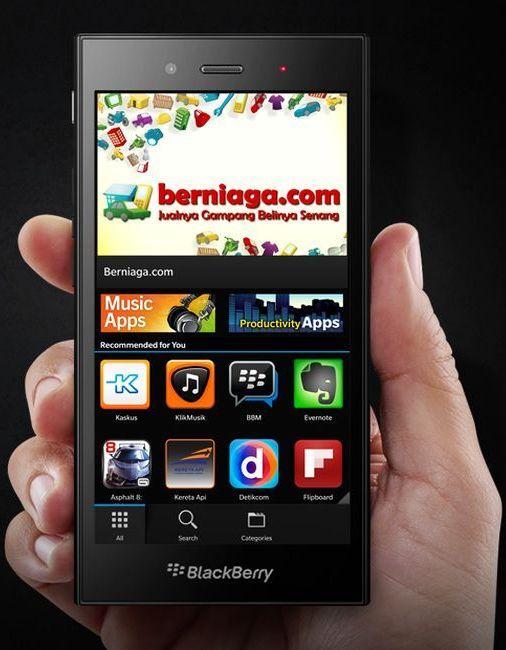 Photograph, courtesy, BlackBerry
Last month, it slashed prices of its QWERTY handsets, including the Q5, by up to Rs 6,000, which took the price of some devices to under Rs 10,000.

Besides, it has reduced prices of the upper-end Z30, Z10 and Q10 devices in 2013 and early 2014 by up to Rs 13,500 under special offers, which resulted in stocks flying out of the shelves in no time.

Focusing on the top end

Though it has dropped prices, Lalvani emphasises that there will be no device under $150 (approximately Rs 9,000) from BlackBerry.

"Our strength is security and robustness. Our focus will be in the upper segment, while we control costs with the Foxconn partnership that enables us to make (inexpensive) devices in Asian countries like Indonesia," he says.

In December, BlackBerry had announced a five-year partnership with Foxconn, the world's leading manufacturer of electronic products and components.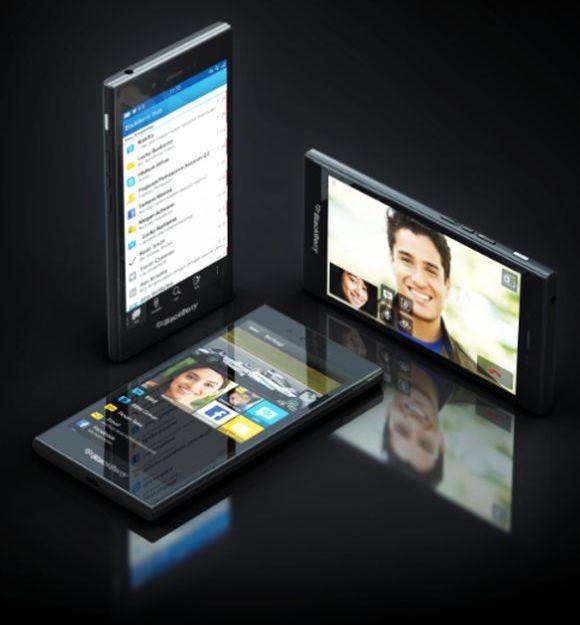 The first product of the partnership, the Z3, has already been rolled out.

Besides India, other priority geographies for BlackBerry are Indonesia, West Asia, South Africa and Latin America -- all price-sensitive markets.

As the focus shifts to profits, BlackBerry has embarked on a huge cost-cutting exercise around the globe.

"We have brought down our operational expenses by maximising utilisation of our existing resources.

"At a time when BlackBerry has cut down headcounts globally as part of the restructuring under the new management, we have actually hired in India, though it has been limited, targeted and solution oriented.

"Mainly, we strengthened our sales and marketing teams for growing into new segments," Lalvani says.

More than anything else, BlackBerry is betting on its newest innovation, the Passport. Lalvani is hopeful that the device with a square screen and physical keyboard, which will be launched later this month, will be a game changer for the company.

Targeted at professionals across sectors, from analysts and bankers to traders and healthcare experts, it is expected to boost BlackBerry's attempts to focus on the enterprise segment.

The Passport is likely to come with a lot of surprises.

According to the official blog of BlackBerry, it will have a square 4.5-inch, full HD screen that can accommodate 66 characters in a row, as compared with the 40 on a regular smartphone.

Among other features, the Passport will offer access to Android apps as part of the BlackBerry 10.3 operating system update and will have a three-row multi-tasking keyboard.

The BlackBerry blogpost is also gung-ho about how the new device will make working on the go easier for professionals: architects can look at designs and schematics, healthcare workers can view X-rays, and traders can watch trading platforms if they have the Passport as their smartphone, says the blog.

However, BlackBerry is yet to announce the price of its newest offering.

"It has got a different look and feel.

However, pricing will play an important role in deciding the fortune of the product. Passport pricing should appeal to the masses," says Karan Thakkar, senior market analyst (mobile phones and tablets), IDC.

Daniel Gleeson, analyst (mobile, media, mobile devices & networks), IHS, a global analytics provider, however, says a single device can't drastically change the future of BlackBerry at this stage.

"Instead, Blackberry's future is much more dependent on its services business and the sale of its handsets to its enterprise clients as an add-on," he adds.

Still, some analysts are sceptical about India becoming a strong contributor to BlackBerry's revival.

"India is attracting a lot of attention from many handset manufacturers at the moment because the smartphone market is poised for an explosive growth on the same level as seen in China in the past couple of years.

This rising tide could help BlackBerry's attempted revival," says Gleeson.

"It will still be a challenge for BlackBerry though. BlackBerry will not be able to compete with Apple at the top end of the market, while Android brands such as Samsung and Micromax have already established themselves in the market."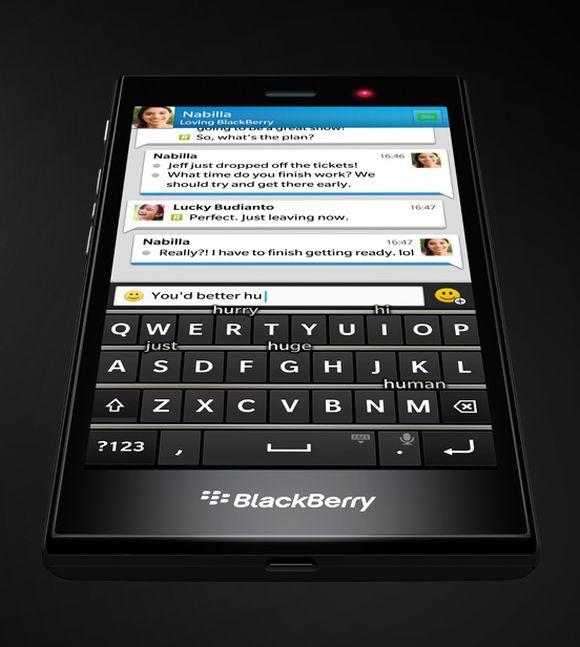 According to Gleeson, the first and the most important thing BlackBerry needs is a market where its Blackberry-10 operating system takes firm roots. Since its launch in early 2013, Blackberry-10 has not succeeded in reversing BlackBerry's decline.

"Unless BlackBerry-10 can gain a decent level of market share in an important market, its apps ecosystem will remain limited to emulated Android apps which will mean the performance will not be ideal, further pushing the operating system into difficulty," he adds.

Neil Shah, research director (devices & ecosystems) of Hong Kong-based CounterPoint Technology Market Research, believes the advent of BYOD (bring your own device) trend, rise of rival messaging apps such as WhatsApp, and BBM itself going cross-platform have reduced the overall stickiness to the BlackBerry platform.

"Secondly, the BlackBerry devices' form-factor evolution to full-touch alongside the slick but very different BlackBerry-10 has driven loyal BlackBerry users away.

"We do not see BlackBerry growing at the same pace as the Indian smartphone market and thus BlackBerry will continue to command modest market share in the coming years," he says.

But, he adds: "BlackBerry still is a gold standard in terms of enterprise security and mobile management solutions.

"BlackBerry should look forward to leverage this expertise and grow in enterprise software and services space offering solutions for Indian corporations."

Thakkar of IDC says that India certainly is a focused market and can supplement BlackBerry's revival on the hardware side of the business.

The only impeding factor is the pricing.

"If Blackberry chooses to be aggressive on the pricing, its revival is very much possible," he says.

That, however, does not seem to be on Lalvani's radar screen yet.