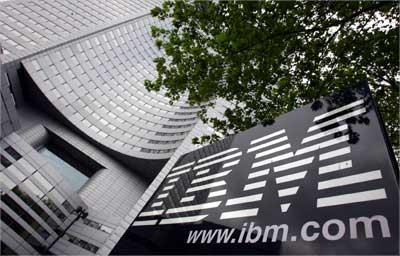 Analytics and big data are the latest buzz words of the technology industry. But one company that is betting big on analytics is International Business Machines Corp (IBM).
Over the last five years, IBM has invested close to $16 billion (Rs 87,950 crore on Wednesday) in acquisition of 30 analytics-focused companies. IBM is not betting on the acquired companies alone. Big Blue, as the company is often called by analysts, is also opening up the benefits of analytics to its customers.
The company has said analytics will account for $16 billion or 20 per cent of its overall hardware, software and solutions revenue by 2015.

"We started our analytics journey way back, as our sales team would need daily and weekly reports on how sales were happening. Several of the financial institutions and even IBM's financial department have been looking into data for more than a decade to understand 'what if' situations," said Deepak Advani, vice-president, business analytics, IBM.
According to him, over the last five years as IBM started acquiring companies in this space, it has been getting more and more advanced tools and technology for its internal use.

"When we acquired Cognos, it was the biggest step by IBM in the direction of becoming a leading player in analytics. But even before we could tell companies to use Cognos, we realised we needed to use it ourselves. And one of the things that we did after the acquisition was to create an internal shared, utility or private cloud on Cognos. Add to this, we have got more than 200,000 users of Cognos for BI (business intelligence) within IBM," he added.
Similarly, when IBM acquired SPSS, a company that specialised in predictive analysis, it first started using the technology for its own use. The area that it chose to use this technology was customer analytics and built it into its corporate marketing department.
"No one likes to get a mass email, neither customers nor employees. So we thought of building advanced analytics for different customer segments to better understand them and also find out what IBM services are they interested in. Today at IBM, we have 300-400 different advance analytics models," said Advani.
IBM has also used analytics to bring in efficiency into its supply chain management, which in turn has managed to save billions of dollars now.
The increasing business opportunities and benefits of big data are clear. Nearly two-thirds of the respondents of a survey, conducted by Saïd Business School at the University of Oxford, said using information, including big data and analytics, was creating a competitive advantage for their organisations.
This is a 70 per cent increase from the 37 per cent who cited a competitive advantage in a 2010 IBM study.
Use of analytics is gaining traction among corporates as it helps them gain access to customer insights and make better decisions. One of the differentiated approaches that IBM has taken in the analytics space is to integrate structured and unstructured data. With data from social media expected to touch 8 extabytes by 2015, companies are struggling to integrate these into decision making.
In India, Advani says companies are at different stages of adopting analytics. Some are still implementing BI solutions and working on their data warehousing systems, verticals such as telecommunication is already adapting predictive analysis. In predictive analysis, companies can predict what will happen next and carry out strategies to improve decision making.
While IBM has been acquiring companies at a fast pace, Advani says he would also like to focus on organic growth. "In the next three-to-four years, we see analytics getting deeper into organisations. We don't want that organisations to stay away from its advantages. We are also focusing on how the mid-market segment can adopt this. So we are also investing to making our products affordable," he added.
One of the areas that will see an increased use of analytics is identity thefy and risk mitigation, said Advani.