With a team of 20-odd people, Snafu tries to unearth the rough diamonds from millions of songs. Can AI help look for a needle in a haystack?
Ritwik Sharma finds out.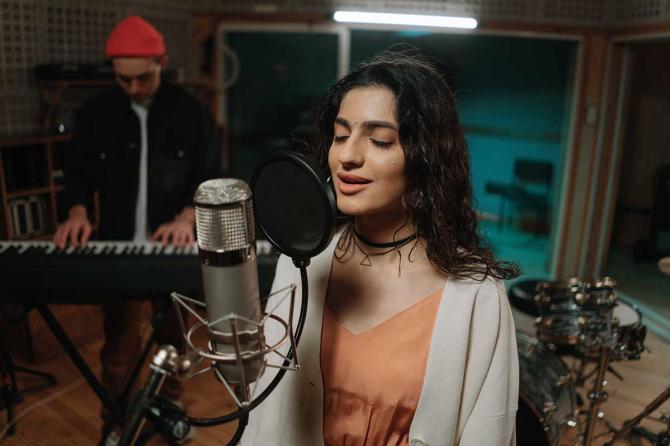 Swedish pop group ABBA's much anticipated first album in 40 years, Voyage, hit the airwaves on Friday, November 5. But before that, in its comeback trail, the legendary band sprinkled some stardust on Snafu Records, a Stockholm-based music label headed by an Indian.
ABBA singer Agnetha Fältskog recently invested in Snafu during a funding round that raised $6 million and included American songwriter and Grammy nominee Savan Harish Kotecha among investors.
Fältskog also contributed to an earlier round of funding that raised $2.9 million for Snafu last year.
Snafu, which uses artificial intelligence (AI) to sift through over 150,000 songs every week, harbours ambition of employing technology to set new standards for the music industry.
Since it was started in March 2018, the label has signed around 50 artistes from across the globe, including Mumbai-based singer-songwriter Raghav Meattle and playback singer Armaan Malik.
"It still feels like a drop in the ocean," says Snafu CEO Ankit Desai.
"We see things are working, but we need more firepower. So we said, 'Let's try to do even more and see how we can help independent artistes."
The result was the latest funding, with the help of which the company is building two new features called Blurry and FineArt.
The idea behind Blurry was to create a "BS Number Wise: The cricketing myth of 'Mauka Mauka' Spotify for unreleased music".
Snafu uses its marketing resource and network to amplify talents that it identifies.
"For artistes, the process of finding the next song or collaborator has always been extremely slow and most of the times very random," says Desai, adding that with Blurry, the music label wants to blur out everything else and focus on music to help create a community of artistes and collaborators.
"Some of the best song writers have a hard drive full of songs. We want to put it all on a cloud and match the right song with the right artiste with the help of AI," the 30-year-old adds.
Another big challenge for artistes, especially in emerging markets, including India, Latin America and Africa, is financing.
So, FineArt will use algorithms to predict the streaming potential of a song and based on the estimated revenue expected, the label will finance artistes upfront.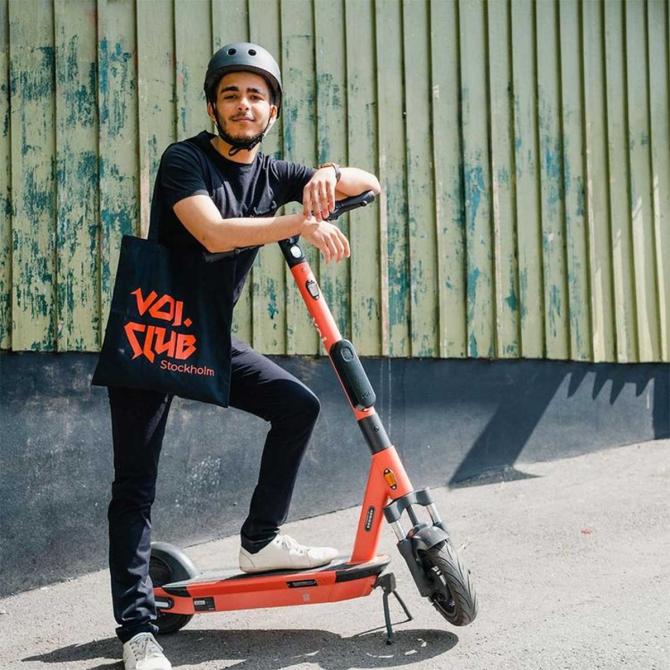 The next bet
Snafu has offices in Los Angeles, Mumbai and Bogota as well, but the fact that it's based in Stockholm is no coincidence.
Sweden has emerged as a hub of tech startups and birthed some of the biggest successes in the last two decades such as video calling app Skype, and streaming giants like Spotify and SoundCloud.
In a country with a rich history in music and entertainment, newer Swedish stars like Avicii emerged as streaming went global.
Desai feels the past five to six years have seen phases of dominance by artistes from the US, Latin America and more lately Southeast Asia with a surge in the popularity of K-pop.
Snafu's next bet is India.
An Indian artiste, says Desai, could soon hold that space, he predicts, "simply because the macro trends like streaming adoption, money being invested and infrastructure being built are moving in that direction".
Desai himself grew up and did his school education in Mumbai, before heading to the US for an undergrad course in marketing followed by a master's in business management in Stockholm.
He had never fancied working with musicians, but stints at the start of his career with Capitol Records and Universal Music opened his eyes to an entrepreneurial path.
In 2017, streaming as a business model took off in the US. He worked at Universal as a data analyst, dipping into algorithms to decipher who will succeed.
At Capitol, he got to work with big artistes including Paul McCartney, and soon realised that "we should just do this ourselves".
Cutting through the noise
Now, with a team of 20-odd people, Snafu tries to unearth the rough diamonds from millions of songs.
Can AI help look for a needle in a haystack?
A bulk of the material is not good or is too much noise, Desai admits.
"The first thing we do is scan Instagram, Twitter, Soundcloud, Spotify, et al for anyone saying 'I think it's a good song'.
From there we start monitoring how quickly a song is growing, how passionately fans are talking about it, and its structure compared to what's working today," he explains.
The algorithm computes and ranks songs based on these parameters, which allows the label to predict the chances of success for a song.
Technology, then, is a tool to filter the sheer volume to a level where one can sort through the music manually.
Snafu's creative director Carl Falk, a musician and producer who has collaborated with several superstars including Madonna, Nicki Minaj, Ariana Grande and Avicii, leads that task.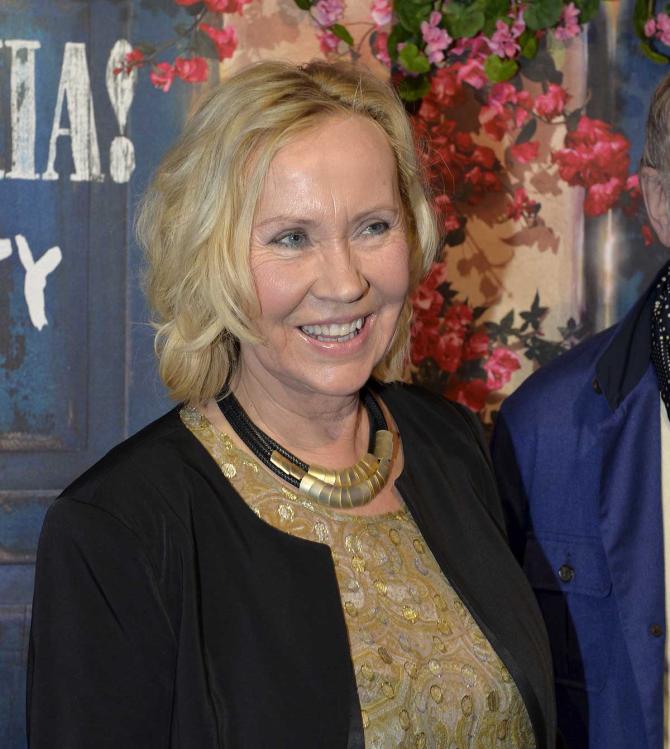 A tiny start-up like Snafu faces a manifest challenge of taking on decades-old music companies that are poles apart in terms of personnel and dominate the industry.
But, according to Desai, one of the biggest difficulties now is the shift from long-form to short-form music listening where hits emerge from short reels.
"That's a huge shift because it changes things for artistes and us," he says.
But he expects more independent musicians to come up, including in India where film music is traditionally the arena to make it big.
Desai is also a big believer in a direct connection between artistes and fans, and businesses enabling that in future.
To that end, the fresh funds and an association with ABBA is a pat on the back.
"Agnetha joined as an investor in 2019. Björn (Ulvaeus, ABBA member) also is like an advisor. We got introduced through one of our investors, and started communicating. They were very particular that what we are building needs to help artistes," says Desai, who confesses to having been a classic rock addict growing up.
When his father, a die-hard ABBA fan, heard of Fältskog funding Snafu, he was ecstatic.
Desai himself is a big ABBA fan now, and for more reasons than one.
*Kindly note the image has been posted only for representational purposes.
Feature Presentation: Ashish Narsale/Rediff.com