After six weeks into the second half, the faltering offline channel, which traditionally rakes in 60 per cent of sales for the market, has become the biggest hurdle towards the path of revival.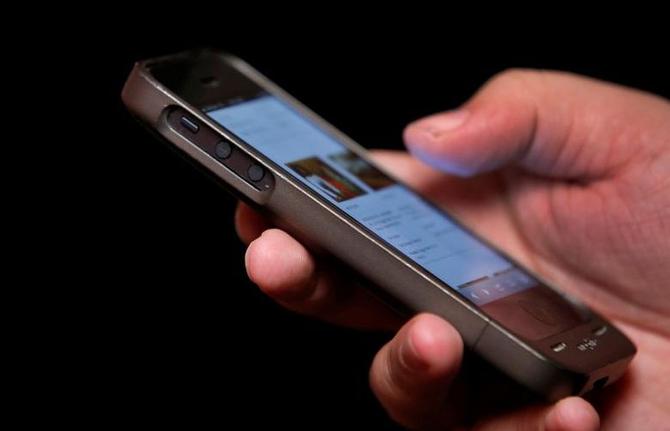 Hit by the prolonged lockdown across the country, India's smartphone makers are eagerly looking forward to a bumper festive season sale that they hope would lift offtake numbers to pre-Covid levels.
But with offline trade still struggling and leading Chinese brands lowering their marketing spends, a revival in the second half of 2020 may remain a pipe dream.
After six weeks into the second half, the faltering offline channel, which traditionally rakes in 60 per cent of sales for the market, has become the biggest hurdle towards the path of revival.
Since the countrywide lockdown was lifted in end-May, the brick and mortar outlets have failed to bounce back.
According to IDC, many offline channel partners adopted new ways of marketing by reaching out to consumers through social media platforms, WhatsApp and references, among others, for doorstep demos and deliveries, as well as accepting contactless payments.
"However, these initiatives were limited to big and medium-sized retail outlets in metros, tier 1 and 2 cities," said Upasana Joshi, associate research manager, IDC India.
As a result, the offline channel that continues to be the backbone for any leading brand, registered an annual decline of 57 per cent in sales year on year (YoY) during the April-June quarter.
The steep fall is much higher than its competitors at the e-commerce space, which stood at 40 per cent.
In fact, offtake through the offline channel was hit well before the Covid pandemic disrupted activities.
In the January-March quarter, the smartphone market's growth was impacted primarily due to poor offtake at brick and mortar stores.
It grew marginally, at 1.5 per cent y-o-y, to 32.5 million units, compared to 7.1 per cent growth in January-March, 2019.
Early indications suggest that like the first half of 2020, smartphone sales are expected to be primarily driven by online sales bonanza.
During the January-June period, the share of online channel grew steadily to 45 per cent at the end of the June quarter.
However, industry watchers are sceptical about matching last year's shipment numbers during the festive season.
In the July-September quarter of 2019, when all handset majors prepared their inventory in the run up to the two biggest festivals – Durga Puja and Diwali – smartphone shipment touched an unprecedented 46.6 million units.
And, the contribution of offline channel stood at 55 per cent.
But, this time, with localised lockdowns in place and consumers unwilling to hit the shop floors, offtake through offline is expected to remain significantly lower.
Till now, pent up demand continues to drive sales through e-commerce giants like Amazon and Flipkart, IDC noted.
Raghu Reddy, chief business officer, Xiaomi India, seems to agree.
According to him, after the lockdown was lifted in June, pent up demand pushed sales numbers up. However, in offline, Xiaomi will continue to encourage customers to shop through Mi Commerce", he said.
Mi Commerce is a support scheme for its offline partners that allows consumers to locate stores and place orders online.
Reddy said the market has shown improvement in July and continues to show signs of getting better in August.
"We are seeing this growth across all channels. The supply situation has also improved over the last month.
"This, along with the unserved demand from May and June, has helped in boosting July numbers.
"On the basis of the trends seen in July and August, we remain hopeful that third and fourth quarter numbers will be at par with 2019 levels."
Majority of the Chinese brands, though, are not so comfortable with the situation in the supply chain.
According to IDC, even after lockdown was over, components and parts remained at the ports waiting to be cleared, especially for China-based vendors.
A large number of popular models are not available in the market.
Realme, Vivo and Moto, among others, faced the heat with top selling models not present on the shelves.
During the recently-concluded Amazon Prime Day sale, Oppo, Apple, Redmi (from Xiaomi) and Honor featured among the top sold brands.
Photograph: Mike Segar/Reuters