'There is still scope for selective stockpicking.'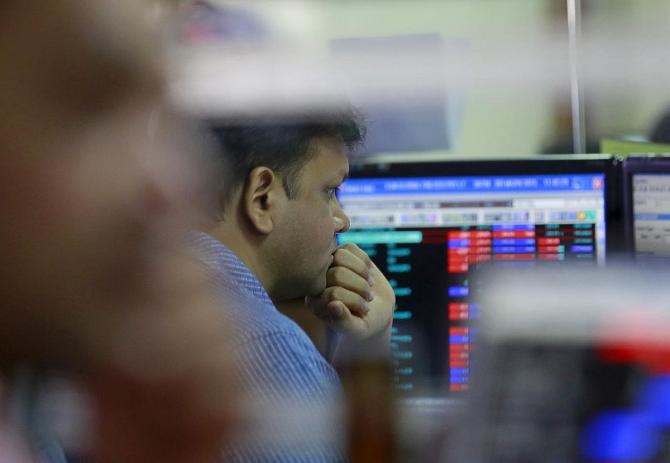 Mihir Vora, below, director and chief investment officer at Max Life Insurance, tells Puneet Wadhwa that he expects core money flow -- in terms of insurance premiums, national pension system, Employees Provident Fund, and mutual fund systematic investment plans -- to continue.
is the rally seen since the March low likely to top out?
If we look at the traditional parameters -- price-to-earnings ratio -- the market looks expensive as earnings are likely to dip in 2020-2021.
A V-shaped recovery for India is unlikely and getting to a 7-per cent-plus growth rate on a normalised base will take some years.
However, the key drivers for the market in the near term are the flood of global liquidity, expansion of central bank balance sheets, near-zero interest rates, and massive fiscal stimulus in the developed world.
From the way asset classes have moved up in the past three months, it is clear markets expect these policies to continue.
How comfortable are you with the valuations at this stage in the absence of earnings growth?
This flood in global liquidity allows us the luxury to look beyond the immediate future (FY21) and focus beyond (2021-2022, or FY22).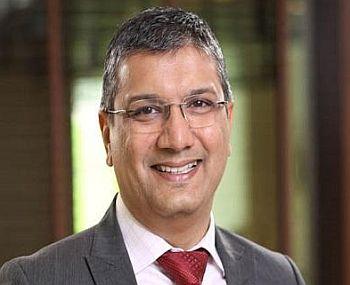 If the economy recovers next year, profit growth will be sharp, and valuations based on expected FY22 earnings may be justified somewhat.
In the short-term, the markets will remain volatile due to a clash of two massive forces --the pandemic-linked sharp slowdown and uncertainty on one side, and the massive policy action by governments and central banks to keep markets and economies afloat on the other.
How has the June quarter results season panned out for India Inc?
So far, we have seen positive surprises in the information technology and pharmaceutical segments.
Banks and non-banking financial companies' numbers have been consistent with expectations, but this is to be seen in the light of the fact that stress is not being recognised due to moratoria.
Overall, companies have shown better operating margins than expected by cutting costs. Commentary and guidance are mixed.
What is the road ahead for domestic flows into equities?
Structurally, the culture of channelling savings into insurance and MFs is now far more ingrained than five or 10 years back.
The core money flow in terms of insurance premiums, NPS, EPF, and MF SIPs will continue.
The other positive factor is that with global liquidity chasing underperforming assets, we should see foreign investors coming back in a bigger way.
What is your investing strategy?
There is still scope for selective stockpicking.
The rural economy doing better than the urban due to well-spread rainfall and significant support by the government via MNREGA (Mahatma Gandhi Employment Guarantee Act) and other schemes.
This makes the case for segments like paints, fast-moving consumer goods, motorcycles, cement, rural financing, and gold finance on the back of the Make-in-India theme and localisation of defence manufacturing.