The background work of creating a suitable digital architecture of a website also remains unfinished as it has been a challenge to shortlist technology partners.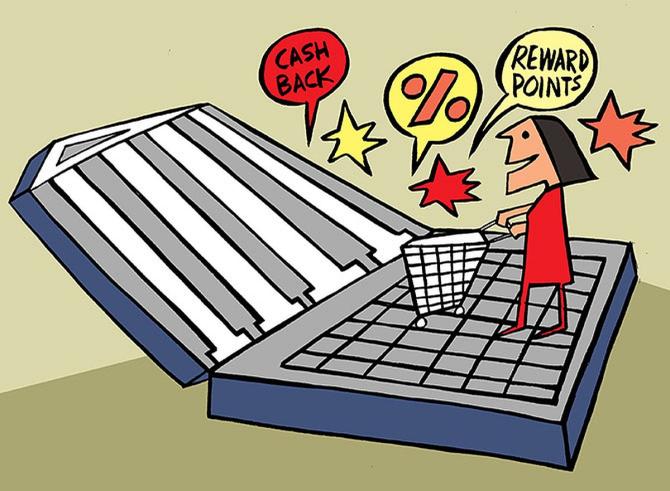 More than a year after being announced, the government's proposal to create an online e-marketplace similar to Amazon, which would be open to all consumers, is yet to take off due to lack of a business plan, the unavailability of a technology partner, and shortage of funds.
In August 2019, Micro, Small and Medium Enterprises (MSME) Minister Nitin Gadkari had named the portal Bharat Craft, which was given the go ahead by the Prime Minister's Office.
Officially set to be the government's first foray into the private sector, initial estimates had eyed Rs 10 trillion worth of revenue from the project over a period of 2-3 years.
But subsequent studies have shown the real figures may be substantially lower, a senior official said.
"While the primary mandate remains an e-marketplace for showcasing products by tribal, rural, and small businesses, market surveys showed buyer interest may remain muted for such products.
"Instead, online primary consumer activity remains focused on brands and bargain hunting, key attributes that products on the platform may not have," he said.
To counter this, major publicity would need to be undertaken for the portal and the government would need to perform major hand-holding for sellers on the site to build their business, he said.
Hurdles galore
The background work of creating a suitable digital architecture of a website also remains unfinished as it has been a challenge to shortlist technology partners.
After plans to opt for a private tech developer faced cost constraints, the ministry approached State Bank of India (SBI) to jointly design and run the portal.
Recently, SBI announced it would take care of the banking side of operations.
But while the bank has clarified its intentions of investing $100-150 million, it has placed its own conditions.
Rather than a business-to-consumer model initially suggested by the ministry, the bank has pushed for a business-to-business (B2B) e-commerce marketplace overseen by it, where SBI customers can sell their products.
"Similar to other banks, SBI wants the portal to bring in more MSMEs as SBI customers and to leverage its banking app YONO, which already acts as an e-commerce platform," said a senior public policy advisor to the government.
MSME ministry officials say while the SBI-led portal will be a B2B operation, plans for a standard B2C portal remain alive and kicking.
But the ministry has found it difficult to get necessary funding for the portal, which has been called financially unsound by the finance ministry, according to sources.
Too many portals
There have also been suggestions to merge the proposed portal with the existing government e-marketplace (GeM) portal, wh­ich already has robust digital infrastructure and key technology in place, and has handled nearly Rs 62,000 crore transactions.
Currently, all public sector agencies are mandated to directly purchase common-use goods and services through GeM.
Inaugurated in August 2016, the portal has repeatedly been pushed by PM Modi dire­ctly as a means to reduce large scale corruption that plagues the estimated Rs 5 trillion worth of procurement the Centre does every year.
But since, GeM exclusively ca­ters to government bodies with a defined mechanism in place, the commerce and industry ministry is not in favour of merging the portal with the proposed one, it is learnt.
Another reason may be that the Piyush Goyal-led commerce and industry ministry has its own plans to open up GeM to private entities for bulk purchases.
In November, 2019, GeM chief executive officer Tallen Kumar had said the portal will subsequently be broadened to small-ticket buying as well, while government contractors will also get access. Subs­equently, a cabinet note was floated but the proposal has not passed till now.
As of Tuesday, GeM showcases 1.53 million separate products and has 489,000 sellers and service providers.