Google abusing dominance in online web search, watchdog said; Matrimony.com complaining the search giant had got off too lightly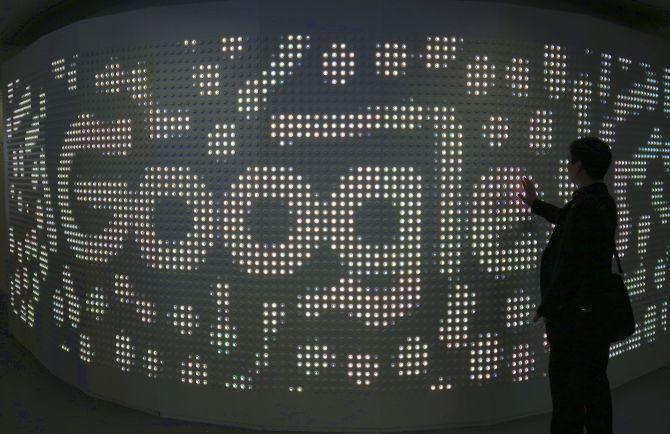 Internet search giant Google has filed an appeal at the National Company Law Appellate Tribunal (NCLAT) against a judgement by the Competition Commission of India (CCI), which found the US firm guilty of "search bias".
The landmark judgement by the CCI in February had found Google guilty of abusing its dominance in online search and web advertising and had levied a fine of Rs 136 crore, or 5 per cent of its revenues in India. Google is learned to have filed the appeal against that verdict with the NCLAT on Monday.
A Google spokesperson confirmed this.
"We disagree with aspects of the CCI's decision, so we have filed an appeal and sought a stay on those findings," the firm said in a statement.
Murugavel Janakiraman, founder-CEO of Matrimony.com, which was one of the original complainants in the case, said the firm has also filed an appeal against the competition watchdog's order, despite the judgement being in Matrimony's favour.
However, the company did not share what it's contentions against the order were.
Janakiraman has earlier praised the CCI verdict, calling it a shot in the arm for the Digital India initiative and said that it would encourage the Indian internet ecosystem, in particular online start-ups.
"This order is significant as the CCI recognises that Google is the gatekeeper to the internet and has a special responsibility to ensure a level playing field," he said.
The Indian competition watchdog's judgement which found Google guilty came on the back of the firm losing an antitrust case last year in Europe for which it was fined a massive $3 billion for favouring its own shopping service and demoting offerings from other firms.
Google has appealed against that verdict as well.
While the CCI had favoured Google in nine out of twelve counts, the watchdog ruled that the company had abused its dominance in search rankings before 2010, had prioritised its Google Flights service over other aggregators and had asked publishers to exclude its competitors in its agreements with them.
The initial probe against Google's anti competitive practices was started by the CCI in 2012 after receiving complaints from Matrimony.com and non-profit Consumer Unity and Trust Society (CUTS).
Photograph: Paul Hanna/Reuters