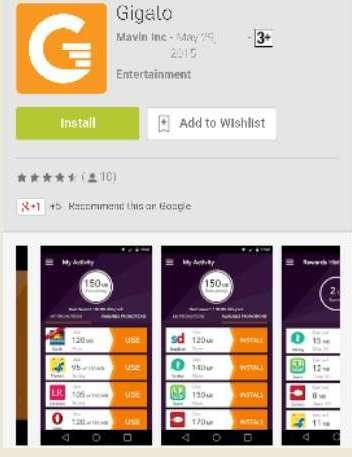 To reduce consumer spending on data while using mobile applications, Gigato, an app that reimburses users for data spent on partner apps and provides additional data for free, will be launched in India on Thursday.

In return, partner companies earn more downloads and time spent on their apps and works in a similar way to cash-backs.
The data reimbursed via Gigato is unrestricted and can be spent by consumers on any app or website.
The app will be available for prepaid consumers across all operators and networks on Android devices and open to all app publishers in India.

Currently, Mavin has partnered with OLX, Saavn, Jabong, TrulyMadly, Dainik Jagran, Voxer, Navbharat Times and Babajob, in India.

Mavin is a Silicon Valley-based tech-start-up co-founded by Indians Shailesh Nalawadi, a former Googler and Raina Kumra, who has worked with the US Fed.
It has its headquarters in Gurgaon. Beginning with India, the data sponsoring platform will soon target other emerging markets that face similar issues.

Nalawadi said the high usage fee Indian consumers pay for data is what attracted Mavin to India. "This is a problem across the emerging markets like India and hence, we thought it is a worthy problem to solve," he said.

While the most conceived notion is that high data cost is a burden on the consumers, it can be a bane for app developers as well in the form of misnotifications. Often, users in India turns off the data when they are travelling or not in a Wi-fi zone.

Turning data off can backlash the whole effort of retail app developers, who are investing a lot on increasing the customer interaction through apps.

"Our goal is to create a mobile internet for consumers where they no longer have to ration data, and can experience their favourite apps wherever and whenever they want," added Nalawadi.