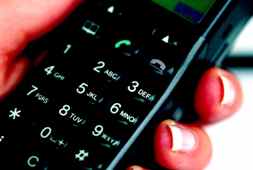 Reliance Communications and GTL on Monday called off talks for a $11-billion deal to merge both their telecom tower assets.
The independent tower company thus formed would have had over 80,000 towers across the country.
"The non-binding term-sheet signed by both parties expired on August 31, 2010. Despite efforts, both parties have neither extended the term-sheet nor entered into any definitive transaction agreements as envisaged therein. Consequently, the process of merger as originally contemplated would not take place," GTL told stock exchanges.
In June this year, Reliance agreed to merge its 50,000 telecom tower portfolio with GTL Infra in a cash-and-stock deal. Post merger, this would have been arguably the largest independent tower platform with an enterprise value of around $11billion.
Both the parties signed a non-binding arrangement agreeing on a share swap ratio in around two months to complete the deal.
Failure of the talks will be a huge blow to Reliance Communications, which was looking to reduce its debt by monetising its tower assets.
The company has a total debt of around Rs 33,000 crore (Rs 330 billion) in secured as well as unsecured loans. It recently paid around Rs 8,585 crore (Rs 85.85 billion) in licence fees for 3G spectrum in 13 circles.
"Following the expiry of the non-binding term-sheet with GTL, we are now engaged in discussions with certain other strategic and financial investors, to pursue a similar transaction aimed at significant reduction in the company's debt and unlocking of value for RCom shareholders from the passive infrastructure and related assets in Reliance Infratel," Reliance said in a statement.
Competitors in the tower and telecom space say that the deal was unlikely to have been consummated. "By announcing the deal, RCom was able to show that it is serious in reducing its huge debt on the books.
"This helped the company's shares go up. That would have helped them in getting a better valuation for a separate deal they are negotiating with Etilasat to offload a 26 per cent stake," said a senior executive with a competing telco.
Analysts said that it is necessary for RCom to have financial muscle as the sector may undergo consolidation.
"We can see signs that a big shake-up might happen in the telecom industry and if the sale does not happen, Reliance, with all its debt, could be vulnerable.
"There could be takeovers and winding up of companies. If Reliance cuts its debt, it can be a strong competitor in the consolidation game," said Jagannadham Thunuguntla, equity head, SMC Capital. 
RCom is also expected to redouble its efforts to find a new buyer. "RCom will have to continue to search intensively also for its plans to divest 26 per cent stake in the main company to a strategic partner.
"The company can use the cash because its operations are not as robust as that of Bharti and Idea Cellular. It is all the more important for the company to pare down its debt," said Bhavesh Gandhi, research analyst at Indiainfoline Capital.
RCom, analysts said, could look at various options like reviving its plans of an initial public offering for its tower subsidiary.
However, finding another buyer is more likely as it would raise more money by selling its tower assets, as opposed to selling a part of its stake to the public.
While both the companies refused to comment on why the deal was scrapped, sources in the know said structuring of the deal proved to insurmountable.
Issues of shareholding pattern, main promoter of the vehicle, its neutrality, rights of partners and the number of boards seats, along with distribution of rentals, were issues that could not be sorted out. There were differences of opinion on the valuations of RCoM as well.
Some analysts say GTL's over-stretched balance sheet was a challenge and, hence, its reduced ability to raise money for the deal. Says a rival tower company CEO: "It was difficult to imagine that GTL, which had just completed the Aircel deal, had the financial clout to be able to raise so much money and get in equity from investors to pull off another large deal." However SBI, which was organising the financing of the deal for GTL, maintains that funding was not an issue.
"The funding was in place. So, to say GTL's financial inability is the reason why the deal fell through is not correct," said Supratim Sarkar, senior vice-president at SBI Capital Markets.
GTL officials add that they successfully closed the Aircel deal in the recent past. So, to single out leverage as the cause of the talks' failure is not correct.
RCom shares traded flat on Monday, falling 0.3 per cent to close at Rs 162.9 a share. GTL Infra stock went up by 0.8 per cent to close at Rs 45.6.