During her tenure, Facebook's users in the country have grown from 8 million to 138 million, making India its second largest market after the US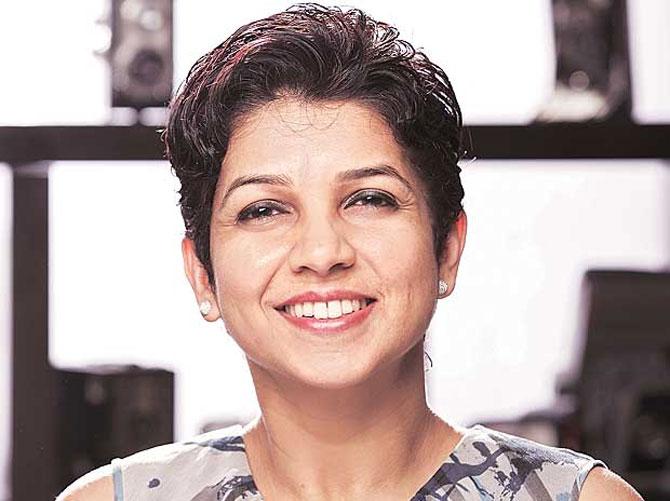 Kirthiga Reddy's decision to step down as managing director of Facebook India could not have come at a worse time. The Menlo Park-headquartered social networking giant has just pulled back one of its pet projects, Free Basics, following regulatory hurdles and a huge public outcry.
Facebook has gone into damage control mode, dissociating Reddy from the Free Basics controversy, but questions remain on the timing of her move. Experts also say one of the reasons for her leaving could be that Facebook has not been able to monetise its platform well despite having a huge user base in the country.
Reddy, 44, a management graduate from Stanford, had joined Facebook India as its first employee in July 2010 at its first office in Hyderabad.
She was heading the online operations of the company as a director before being made managing director of the social networking company's India business three years ago. As a part of that role, she was responsible for driving advertising revenue, located out of Mumbai.
During her tenure with the company over the past five-and-a-half years, Facebook's users in the country have grown from 8 million to 138 million, making India its second largest market after the US.
"For the last few years, Facebook has been the Internet in villages. It, therefore, was one of the strongest forces and the biggest frontier of how the Internet spread autonomously in less connected areas," said Parminder Jeet Singh, executive director, IT for Change.
However, India provides a minuscule part of Facebook's $17 billion revenue. According to different reports, Facebook India's revenue stood at Rs 124 crore (Rs 1.28 billion) in 2015, up from Rs 98 crore (Rs 980 million) in 2013, despite having clients like Airtel, ICICI, Coca Cola and Cadbury.
Rival Google has been more successful in monetisation. In the year ended March 31, 2015, Google's India unit posted revenues of Rs 4,108 crore (Rs 41.08 billion), a growth of 35 per cent over the previous year.
Facebook was banking on its Free Basics platform to drive growth, which would have provided it the scale to monetise better. However, the plan crumbled when the telecom regulator ruled in favour of net neutrality and did not allow differential pricing on which Free Basics was built.
"India and Indians have believed in democracy and equal ways of reaching out. The idea of net neutrality remains a very basic ethos for the Internet Indian, and Facebook did not understand this very well," said Harish Bijoor, a brand and marketing expert.
"They spent Rs 150 crore (Rs 1.5 billion) and Indians do not by and large like the Goliath mentality. To that extent, Facebook has suffered a brand rubbing," he added.
In her Facebook post late Friday evening, Reddy said she would relocate to the company's headquarters in the next 6-12 months, to take up a global role.
"I am working closely with William Easton, managing director (emerging markets, Asia-Pacific) and Dan Neary, vice-president (Asia-Pacific) as we search for my successor in India. I have also begun to explore new opportunities at Facebook back at Menlo Park," she said.
People who have worked with her say Reddy has always been down-to-earth and friendly, and she steers teams with constant motivation.
"In fact, she had big plans at Facebook, of taking the company's India operations to new heights over the next five years. And we believe that she has accomplished those," said a Facebook India employee requesting anonymity.
Prior to joining Facebook India, Reddy, who also holds an MS in computer engineering from Syracuse University, worked with Phoenix Technologies, where she headed the company's India operations in Bengaluru as a vice-president and general manager. Before that, she spent a number of years leading Motorola's Good Technology Group in Hyderabad.
Amid ups and downs
Kirthiga Reddy joined as FB India's first employee in July 2010
Facebook India user base grew from 8 million in 2010 to 138 million in 2015
Revenues remained paltry at Rs 124 crore in 2015, up from Rs 98 crore in 2013
Company launched internet.org, later re-branded as Free Basics, in Feb 2015
Last week, the social media giant shut down Free Basics after Telecom Regulatory Authority of India (Trai) banned differential pricing for internet services
On Friday, Reddy stepped down as FB India managing director. She will move to the US
Photograph, courtesy: Business Standard