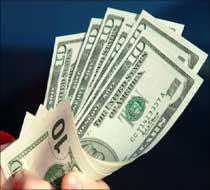 Indian-American former Goldman Sachs director Rajat Gupta tipped convicted hedge-fund manager Raj Rajaratnam about a mega deal that helped him make nearly a million dollars, prosecutors have claimed as jurors in his trial heard a series of key wiretapped phone conversations.

On the fourth day of the trial on Thursday, the jury was shown details of phone conversations from September 2008 in which Rajaratnam brags about getting information on Goldman.

The wiretaps, emails and the phone records are among the most important pieces of evidence that the prosecution has in its arsenal in the case against Gupta, who has denied any wrongdoing.

Sixty-three-year-old Gupta's defence team had fought unsuccessfully to keep the tapes out of the trial, saying there was no direct evidence in them against him.

One of the charges against Gupta is that he tipped Rajaratnam about a five billion dollar investment Warren Buffet's Berkshire Hathaway made in Goldman in September 23, 2008
at the height of the financial crisis.
According to a September 24, 2008 call, Rajaratnam tells his trader at Galleon Ian Horowitz that he received a call the previous day minutes before the market close, from someone who said 'something good might happen at Goldman.'
"I got a call at 3:58, right?" Rajaratnam can be heard telling trader Ian Horowitz on the recording played on Friday in federal court in Manhattan.
"Saying something good might happen to Goldman."
Prosecutors say the tip was about the five billion dollar investment in Goldman by Berkshire Hathaway.
Prosecutors have argued that on September 23, 2008, shortly after Gupta disconnected from a conference call in which Goldman's board approved the five billion dollars investment by Berkshire, he called Rajaratnam and gave him the confidential news.
Rajaratnam bought stock and made nearly a million dollars on the deal, they say.