A T Kearney report shows India not even among top 30 e-commerce nations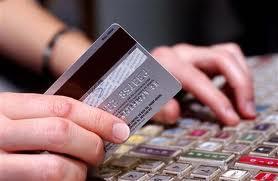 Despite the euphoria around e-commerce in India, only 39 million people -- a small fraction of India's 1.2-billion population -- shop online, according to a recent study by global management consultancy firm A T Kearney.
India's e-commerce market grew 27 per cent in 2014 to $3.8 billion, while the US -- the largest e-commerce market in 2014 -- was $238 billion in size, the study titled 2015 Global Retail E-Commerce Index stated.
While there were some positive developments for e-commerce in India in 2014, A T Kearney said only 69 per cent of the country's population has 'more than limited' access to broadband and mobile internet.
It said this could be a major reason for the low penetration of e-commerce in the country.
"India remains un-ranked (in our 2015 Global Retail E-Commerce Index)," said the US-based firm, adding that the market would prove to be 'challenging for some time to come'.
The firm estimates online spending to grow 21 per cent in India over the next five years, slightly higher than its estimated global average.
The US is ranked first in A T Kearney's 2015 Global Retail E-Commerce Index, followed by China, the UK, Japan and Germany.
Some other countries that beat India to make to the list of top-30 e-commerce nations include Brazil, Chile, Venezuela, Finland, Saudi Arabia, Argentina and Ireland.
The study intends to help retailers devise successful global online retail strategies and identify market investment opportunities.
Year 2014 was eventful for e-commerce in India as the country witnessed massive growth in several home-grown players and many multinational companies showed keen interest in India.
Bengaluru-based Flipkart raised about $2 billion during the year, while Amazon announced investments to the tune of $2 billion in India.
According to Grant Thorton, there were 23 merger and acquisition deals in the e-commerce space in India in 2014, with a combined value of Rs 3,444 crore (Rs 34.44 billion).
Also, there were 80 private equity deals in the sector in India, with a combined value of Rs 16,356 crore (Rs 163.56 billion).
In a separate report, Kotak Institutional Equities estimates that by FY20, the number of people shopping online will grow thrice and the proportion of those online who will shop from websites will increase to 45 per cent from 20 per cent at present.
"If these projections hold true, the number of online shoppers in India will go up by eight times," Kotak said.
THE FINDINGS
39 million people, a small fraction of the country's population of 1,250 million, shop online
27% growth in India's e-commerce market in 2014 to $3.8 billion, estimates show
$238 billion The size in 2014 of the US e-commerce market, the largest in the world
Source: A T Kearney report