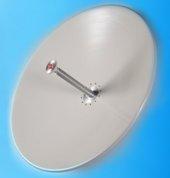 In the past two months, Tata Sky has shifted the bulk of its workforce from other states to cater to the growing demand for direct-to-home services in the four metros.

This is no surprise, given that the deadline for digitisation in Delhi, Mumbai, Kolkata and Chennai was October 31 and DTH firms and multiple-system operators were eyeing a windfall.

In India, where local cable operators are known to under-declare their subscriber figures, the mandatory shift from analogue cable to digital addressable systems has brought much cheer for these companies.

In the past two months, DTH companies have seen a jump of two to three times in set-top box sales.

A senior Tata Sky executive says: "Generally, the four metros account for 15 per cent of our subscriber additions. In last two months, this has risen to 40 per cent."

The biggest push in sales was seen in Delhi, followed by Kolkata, Chennai and Mumbai (the level of digitisation in Mumbai is already high).

"Incremental numbers are good. In October, the total DTH industry numbers have risen, with demand from the four metros rising two to three times," Airtel Digital TV CEO Shashi Arora told Business Standard.

Now, the company has about 7.5 million subscribers
in the country.
Videocon D2H Chief Executive Anil Khera said his company had last month seen a jump of 2.5-3 times in the sales of set-top boxes in the four metros.
"The demand was significantly higher in the last two-three days (before the deadline). We have 6.9 million subscribers and, by this weekend, we should be able to hit the seven-million figure, on the back of the digitisation drive," he said.
Market leader Dish TV claimed it saw a phenomenal surge in its set-top box sales.
"We have seen a 10-fold jump in sales in the past few weeks in Delhi. In Mumbai, we saw seven- to eight-time jump," said Dish TV CEO Salil Kapoor.
Large MSOs have also gained from the government's mandate, as subscribers asked LCOs to install set-top boxes. Many MSOs have seen a five- to six-time jump in subscriber base.
"Our subscriber numbers have gone up by five to six times.
"We have converted almost 100 per cent of analogue homes to digital.
"Cable has a head-start advantage over DTH," said Hathway Cable & Datacom Managing Director and Chief Executive K Jayaraman.
Senior officials of MSOs also said LCOs had had their way in the metros till now, but the demand for set-top boxes had made the system transparent and all MSOs, though these would just convert analogue signals, were in for big gains.