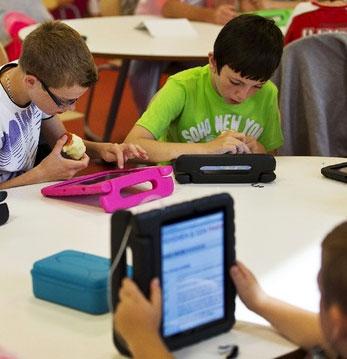 While TCS, Infosys and Cognizant have hinted at a weak quarter, analysts say the slowdown is cyclical and growth will return after the US elections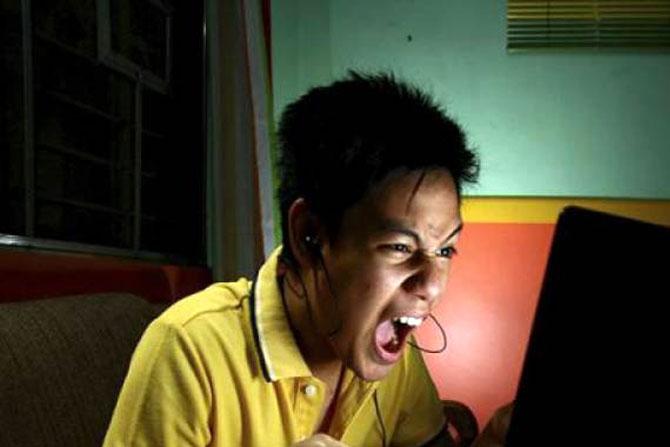 When Tata Consultancy Services, India's largest information technology (IT) services company, hinted early this month that uncertain business from its banking customers in the United States could hurt revenue for the current quarter, not many in the industry were surprised.
Britain's decision to quit Europe was the first indicator that banks, the biggest consumers for IT services, would slow down on their technology projects.
Most banks and financial institutions are re-looking their Europe and Britain strategy till clarity emerges as they fear the market could shrink with Britain not being part of a bigger continent.
Till then, 'freeze' is the word most heard by Indian IT firms across banks and financial institutions, where leaders have been directed to put off any discretionary spending till clarity emerges.
TCS's smaller rivals, Infosys and Cognizant, had already sounded this warning bugle. Infosys saw a key client, the Royal Bank of Scotland , shelve a project to set up a separate bank in the UK.
In July, when Infosys cut its annual forecast, the impact of Brexit became evident. Cognizant has also cited uncertainty in banking financial services and insurance (BFSI) and healthcare business to cut forecast, indicating that the impact has been across the industry.
Moving cautiously
In the US, the main market for most Indian companies, debates surrounding the presidential elections, in which unemployment has been a big topic, have dented the prospects of Indian companies further.
An election year is also the time when US firms turn cautious and slow outsourcing work so as not to hurt local job creation until things settle down.
"Companies are cautious to talk of any project that involves jobs. They would rather wait another quarter or two than get caught in this charged atmosphere," says a senior IT executive who does not want to be named.
"While there is no blanket ban on spending, TCS has seen varying degrees of caution across project sponsors," says a note by investment banking firm Jefferies.
"Softness in US clients cited by TCS could be a concern in the absence of a plausible reason for the change in spending behaviour," it adds.
Increasingly, as Indian IT services firms embrace new areas such as digital, where projects are discretionary in spending, they see clients usually prefer to put off spending till the business environment improves.
Analysts, therefore, say the current uncertainty is a temporary blip and growth for the sector would revive sooner than later.
"We may not yet be through with revenue moderations for FY17, but revenue growth in FY18 is expected to accelerate across the board, assuming flat INR/USD YoY, while operating margins are expected to be flat to marginally up," say Ashish Chopra and Sagar Lele, analysts at Motilal Oswal.
The industry currently faces headwinds on three fronts: weak IT spending in financial services and healthcare verticals, deflationary impact of automation on revenues and lack of adequate participation in digital.
Room for growth
Yet, analysts believe there are plenty of opportunities for players who are able to evolve and stay at the forefront of change.
"We believe that the market-share-gain story for Indian IT has more legs and can continue for the foreseeable future," said Kotak Institutional Securities in a note.
"However, it will be only applicable for players whose portfolios are aligned with growth segments and who are making adequate investments to build digital capabilities," it said.
The report adds that the downturn will be cyclical for companies that have invested in digital and automation but could be structural for those which have not kept up with the new trends.
Experts say the biggest driver for growth is going to be mobility solutions. Most global firms are facing a challenge of bringing IT applications used in desktops in offices to mobile devices.
Companies are also looking at moving away from owning their IT infrastructure - spending billions of dollars to host these applications and rent space on the cloud. While they do this, they are also seeking ways on how to transition to the new environment without hurting their business.
So far, Indian IT companies have been able to successfully identify emerging areas where they can build skills and quickly scale up. This is the key reason, say experts, that has helped IT emerge into a $120 billion industry over the past two decades.
However, competition is growing. Firms such as IBM and Accenture have made a headway in getting these new businesses (automation and digital mobility) from clients, even as Indian companies are still trying to get into the game.
At the same time IT firms have to deal with the challenges presented by automation. While automation offers new business opportunities, for companies, it also means realigning their staff strength in line with the new reality.
Both Wipro and Infosys claim they have automated work that required a combined strength of 6,000 workers. Experts say in a difficult year it would be a challenge to find new projects for those whose jobs have been automated.
However, everyone agrees growth is set to return next year. "2016-17 would be a dull year, but growth will return next year. It is not a doomsday scenario," says Sanchit Vir Goghia, founder of Greyhound Knowledge Group, a IT research and advisory firm.
"Companies have to establish new areas, look at skills that get them non linear business. They have done this in the past, Indian companies will catch up."
Photograph: Michael Kooren/Reuters