India is the world's third-largest smartphone market, but with just one in 10 people using such handsets still has huge growth potential.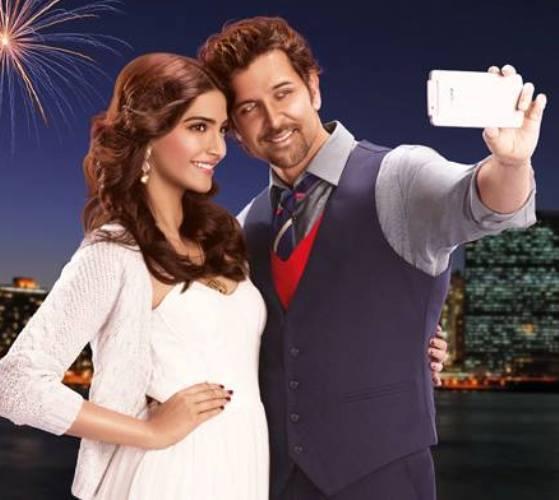 Image: China's smartphone makers bet big on Bollywood stars to conquer India. Photograph, courtesy: Oppo
China's smartphone makers are drafting in cricket teams and Bollywood stars to conquer India, their largest overseas market and a key testing ground for their international expansion, as they try to rebrand as more than just sellers of cheap handsets.
Xiaomi Technology - the fast-growing No.3 global smartphone maker valued at $45 billion after a December funding round - hosted its first global launch outside of China in New Delhi on Thursday, unveiling its feature-heavy Mi 4i model that supports six Indian languages at 12,999 rupees ($205).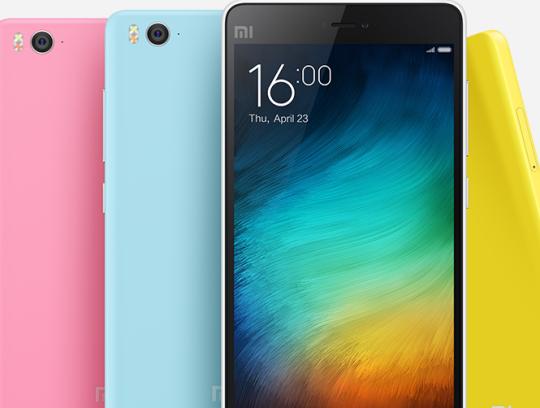 Image: Xiaomi unveiled its feature-heavy Mi 4i model. Photograph, courtesy: Xiaomi
"It speaks volumes to our focus on India, our intentions, and (is about) really putting our investment where we believe the future of the company is," Hugo Barra, Xiaomi's vice president of international operations, said.
And they are not alone. Manufacturers including Gionee, Huawei Technologies and Lenovo are trying out new retail strategies, marketing plans and research for devices in India, as they look to push into new markets.
Huawei and Gionee, for instance, are sponsoring franchises in the Indian Premier League, a wildly popular cricket tournament, while Lenovo and Oppo have adverts featuring movie heartthrobs Ranbir Kapoor and Hrithik Roshan as they try to build brand appeal among ordinary Indians.
Photograph, courtesy: Blackberry
India is the world's third-largest smartphone market, but with just one in 10 people using such handsets still has huge growth potential.
Chinese smartphone makers are in many cases unknown outside India's larger cities, but they are beginning to win market share from better known rivals such as Samsung Electronics Co Ltd and even homegrown Micromax, which in the fourth quarter became the country's leading handset supplier.
With growth saturating at home, companies from China and Taiwan have either entered or ramped up India operations over the past year. Six were among the top 20 smartphone vendors in the December quarter.
Based on shipments data tracked by research firm Canalys, the top five Chinese smartphone companies and Taiwan's Asustek Computer Inc together accounted for 13 percent of shipments in the period.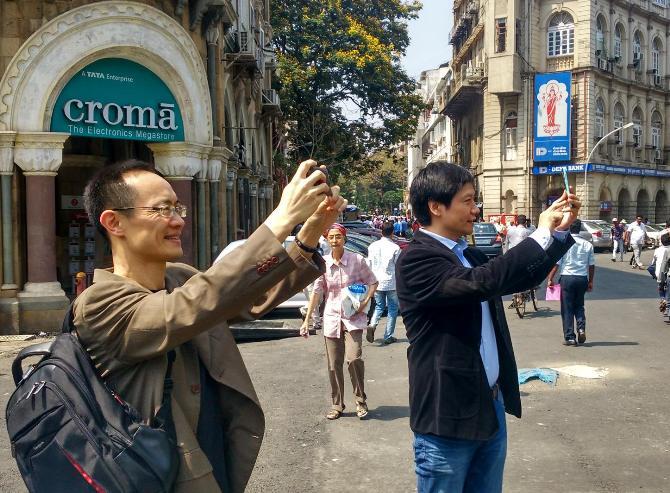 Xiaomi CEO & Founder Jun Lei and President & Co-founder Bin Lin in Mumbai.SALES PLANS
Fast growth and cut-throat competition has forced the new Chinese entrants to intensify their sales push, adapting plans previously tried out in China to suit local customers.
Xiaomi, a five-year-old company known as China's Apple, entered India in July last year through a tie-up with online retailer Flipkart. It later partnered a leading electronics retail chain with a pan-India presence to boost its sales.
Arvind Vohra, head of Chinese manufacturer Gionee's India operations said, said he was focused on physical distribution, and would only then go online. Gionee sold 4 million devices and made almost $500 million in sales in the year ended March.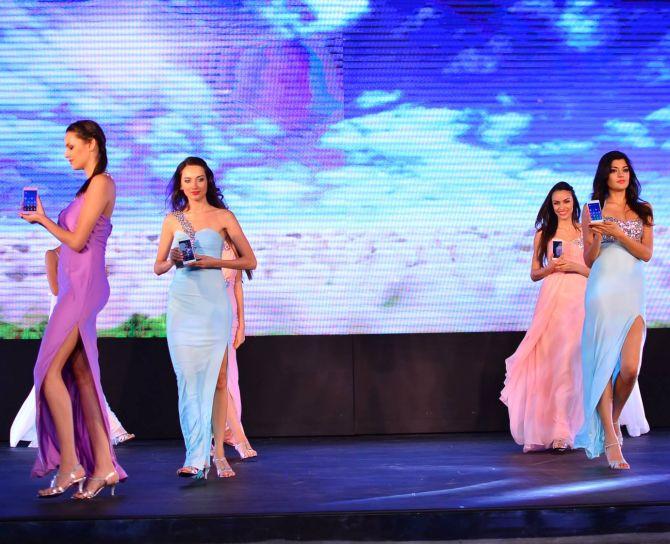 Photograph, courtesy: Gionee
"There was a huge challenge with the stigma attached to Chinese brands initially," said Rushabh Doshi, a Singapore-based analyst at research firm Canalys.
"A lot of new vendors are testing out online retail first, trying to see if the brand is picking up in India and then ramping up their operations based on the feedback they get from the consumer base."
Industry watchers say that now a focus on research and local production will help Chinese firms offer high-end features at low cost, positioning them well in a market that will grow at around 36 percent a year over the next five years, according to consulting firm Zinnov.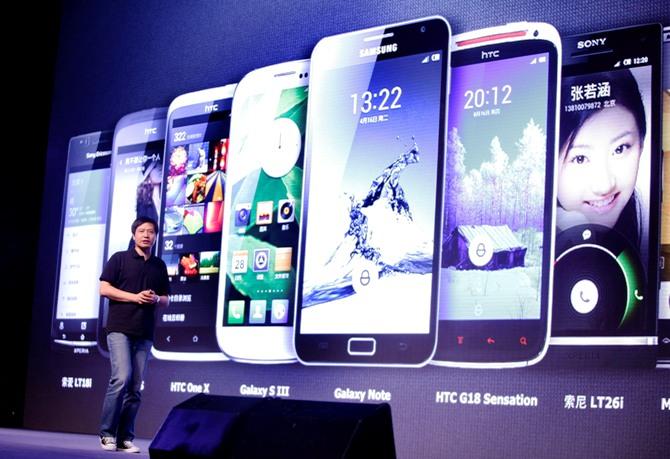 Image: Lei Jun, founder and CEO of China's mobile company Xiaomi, speaks at a launch ceremony of Xiaomi Phone 2 in Beijing. Photographs: Jason Lee/Reuters
Gionee, which was among the first Chinese device makers to enter India, has 1,200 employees working on R&D and expects to set up a manufacturing base in India.
For Xiaomi, the research on the processor used in the Mi 4i was led by a team in Bengaluru. The company could also make the phone locally once it sets up a manufacturing presence here, Barra said.
"(The Mi 4i) is not a Chinese design that is imported to India, this is a product that is designed with this market in mind," he said.

($1 = Rs 62.9300)